We live in a technological world that is continuously advancing. And with things like artificial intelligence and virtual reality taking center stage, it's no surprise that regular written contact and images are becoming a thing of the past. Marketing video production is the wave of the future, whether you're trying to promote your latest product or encourage visitors to your health center.
It can seem daunting if you're new to this contemporary way of marketing. You likely won't know where to start, what kind of videos to create, and more importantly, how to make them. Well, by the end of this must-see how-to guide, you will become a marketing video production genius that skyrockets your business to the 21st century.
Why Marketing Video Production?
There are many ways to enhance your websites, such as adding live human chat or handy call-to-actions. But let's make it quick, clear, and to the point: visuals are the way to go in this day and age.
Internet surfers no longer hunt down blogs with an endless sea of text. Nowadays, they're trading in their reading glasses for the fun effects and visuals that videos have to offer. Videos – regardless of their type – are simply more compelling to an audience than the written word.
Not only that, but videos can enhance your SEO impact. Google has begun prioritizing websites and blogs that have video content. And, considering that 93% of online interactions start with a Google search, you want to make sure you're high up on that list – and videos are one of the best and easiest ways to do it.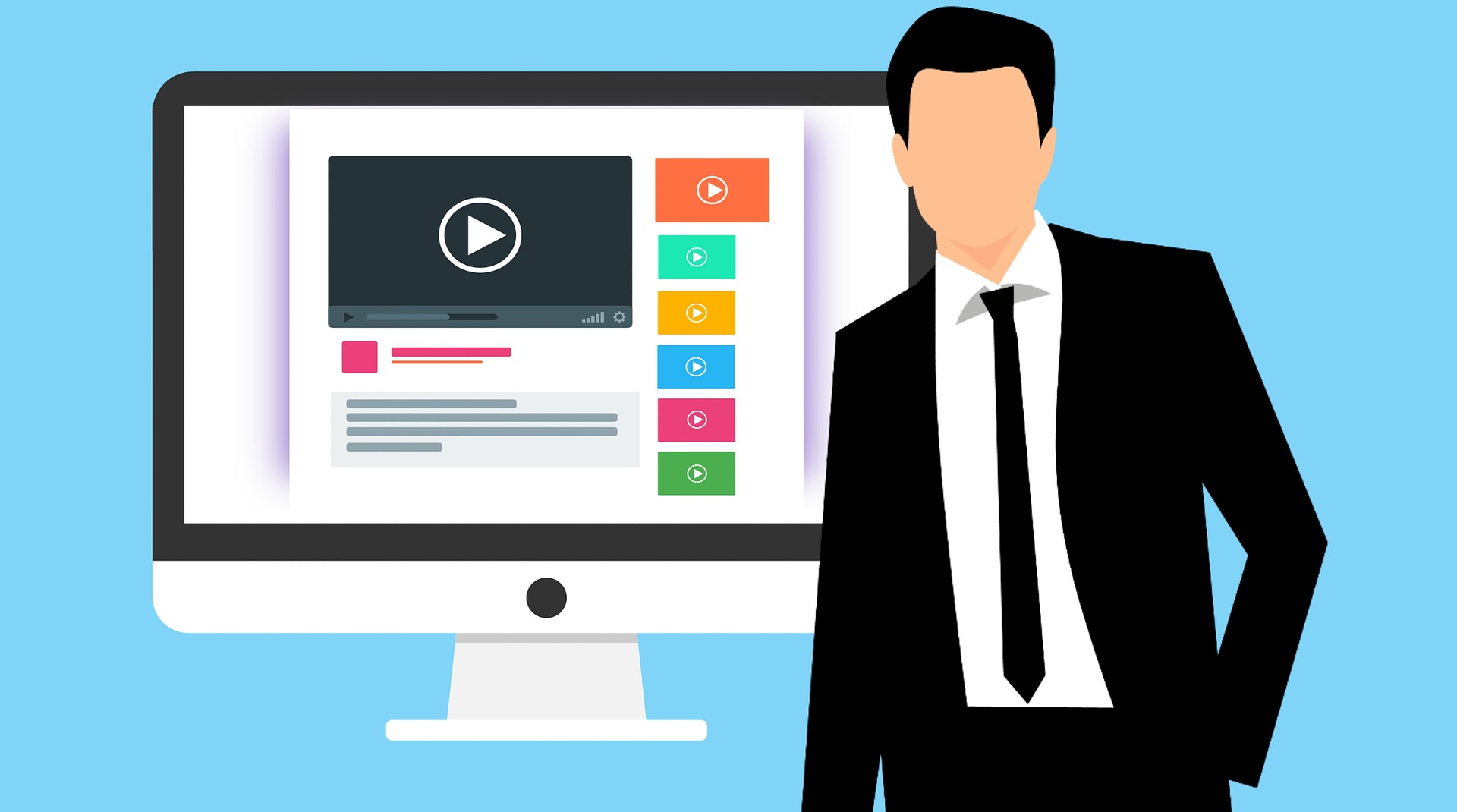 5 Most Popular Types of Videos
Okay, marketing video production can help lure and engage visitors and rank you higher on Google results. That's fine and all, but what kind of videos are going to work best? While there are tons of video options ranging from b2b marketing videos to holiday marketing videos, here are the top five types to get you started.
The first commercial aired on July 1, 1941, and the era of commercials has no end in sight. Whether you're watching a football game on cable television or enjoying music on a streaming app, you're going to run into commercials.
Commercials are a great way to start your SEO video marketing campaign because they're short and to the point. They have the potential to grab a potential customer immediately by focusing on the highlights and features of your brand, portrayed in a visually-appealing format.
Social media content is essentially "commercials" for social media platforms like Facebook and Twitter. This is one of the best video phone network marketing practices, considering over 3.6 billion currently use social media daily. That's a broad audience, whether you're video marketing for lawyers or creating commercial real estate video marketing.
Video marketing case studies are starting to sprout from various big-name businesses, such as KFC and Hubspot. Essentially, with the case study video model, you precisely detail your business's success through positive customer stories. This can persuade new clients and customers, as they'll want to enjoy your company, too.
Showing that you know specific topics can engage certain clientele. For example, you can do tutorials or industry updates to show that you're "in the loop." Dealing with a complex topic? Whiteboard video marketing is a great way to relay information that's easy to understand, valuable, and enticing to the viewer.
The quickest way to create a "buzz" around your product is to develop product-related videos. You can create demo videos that show new customers how easy it is to use your new invention, or you can make attention-grabbing product launch videos that get potential customers excited for what's about to come.
Content Video Strategy
Almost everything successful in life starts with a well-thought-out strategy, and marketing video production is no different. While many other strategic elements can go into your plan, here are the top five components that most video event marketing companies utilize:
Understand your audience. Who are you marketing to? Ensure that you know your audience and create b2b video marketing ads geared towards these individuals.

Set goals. What are your goals pertaining to your digital marketing and video production? Are you looking to gain more traffic to your blog by switching to a video marketing blog, or do you want to enhance your healthcare brand's online presence with video marketing? Jot down your long-term goals.

Stay on brand. It can seem challenging to stay on brand when you take your first step into marketing video production, but staying on brand is key to overall success.

Create a budget (and stick to it). Don't think you have to spend an arm and a leg on production, especially when you're starting. Here are some excellent video marketing examples that are quick, cheap, and surprisingly effective.

Create a timeline. Sticking to a timetable is just as important as sticking to a budget. Think of your timeline as your to-do list. If you're planning on launching your next video in three weeks, write down what elements should be completed and when to ensure the video will drop on time. This is even more imperative if you've promised content to your viewers within a specific timeframe.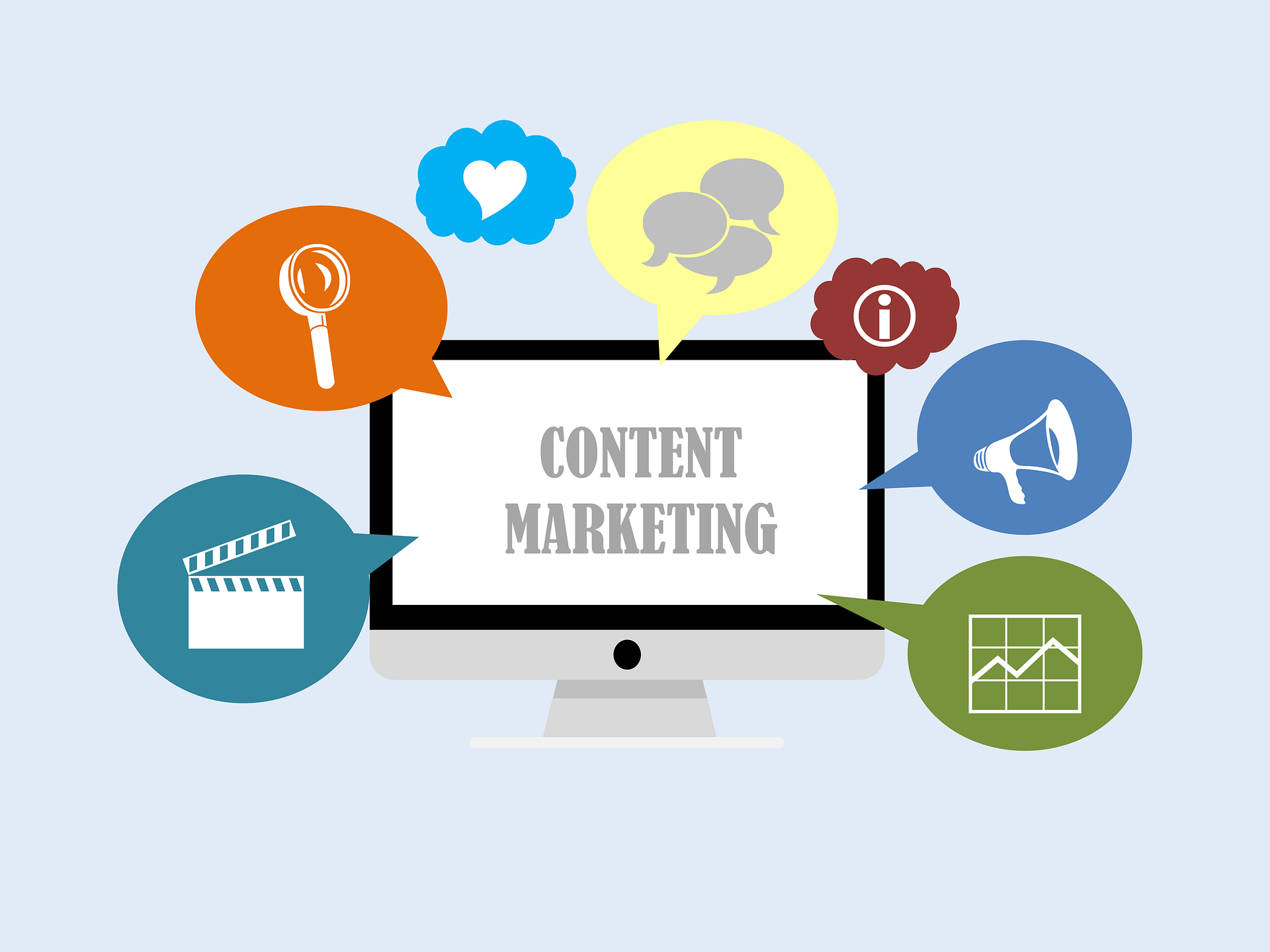 Steps to Video Production
Now that you have your marketing video production strategy in place, it's time to dive into the fun part – making the video. Now, making a video for marketing purposes can be challenging. You might consider checking outcome video marketing training courses to help you out. You can also opt to enlist the help of one of the best video marketing agencies that can make personalized video marketing solutions for your needs.
Think you know how to make a viral marketing video and want to take on the challenge yourself? Then follow these steps to success.
Come up with your concept. What's the goal of your video? What type of video are you going to create?

Write the script. Even if there are minimal words (or no words at all), you should still outline a basic script, or storyboard, of what's going on in the video.

Pre-production planning. There are many steps to marketing video production. Still, pre-production will outline the basics such as where and when the video will take place, who's in the video and what they will be wearing and doing, and gathering any essential equipment such as cameras.

Shoot the video. If you've planned properly, this should be a reasonably streamlined production, although it can be time-consuming and tiring to capture the footage exactly as planned.

Edit the video. To edit your video, you will want to use editing software. Most software is relatively simple to use (in this day and age), although you might ask for professional help for complex edits. Regardless, this is the step where you might add music for marketing videos or fantastic sound and light effects.

Optimize and release. Streaming video marketing will do you no good if nobody sees it. Optimize your video by adding in an SEO-heavy description and caption.

Promote. Promote your video by sharing it on social media platforms, paying to have it advertised on popular apps, and so on.
How to Circulate Video
Even the best of the best videos will not be seen if they're not appropriately circulated. You have two options: organic or paid.
Organic Circulation
"Organic circulation" refers to free circulation done on your own. To do this, you will need to share your video on your website, your social media platforms (Facebook, Twitter, Instagram, etc.), and social groups.
Paid Circulation
Paid ads and content promotion are two outlets that can generate more widespread circulation. This may be the best route if you're a new brand and don't have a large following on your website, social media platform, etc. You can use Adwords, Adsense, StumbleUpon, and other platforms to help get your content noticed.
How to Measure Success
Is your video successful? You won't know unless you're measuring its overall success. There are a few key ways to do this.
View count. It's pretty simple. View count refers to how many people have viewed your video. However, each platform is different. For example, YouTube requires 30 seconds of viewing before counting, while Facebook only needs three.

Engagement. Engagement includes things such as likes, comments, and shares, which demonstrate that a user has engaged with your presentation and has even responded.

Conversion. It can be a little tricky to determine conversion rates. You will need to set up UTM tracking to verify new customers and clients based on clicks from your video.
FAQs
What is an example of video marketing?
There are many great examples on the web, but one of the most popular was Android's 'Friends Furever' and Always 'Like a Girl.
What are the benefits of video marketing?
Marketing video productions come with many benefits, such as engaging customers, growing revenue, ranking higher in Google, and encouraging conversion rates.
What companies use video marketing?
Most companies, in this day and age, have video marketing strategies. Some of the most notable brands include GoPro, Dollar Shave Club, and Buzzfeed.
Final Words
In the era of technological advances, it's no secret that marketing video production is critical for company success. There are many different styles of videos to choose from, and proper planning is essential. You can create videos on your own or hire a team to help you through the process.