Your customers don't want to wait around when it comes to getting their questions answered or their problems taken care of. And they don't want to deal with bots either. They want someone they can actually count on to handle everything. But did you know you don't have to do it all yourself? Managed live chat can help.
What is Managed Live Chat?
Chances are at some point you've been on a website for a product or service and had a question. Or you may already have had the product and had a concern about it or been uncertain about how to use it. In any of those situations, you may have reached out to the company through their website for support.
One way you can get information is through email. But another option for communication that has become increasingly popular is through the chat function of a website. With a chat service, users can generally expect an answer in minutes instead of hours or days. But who are you generally chatting with? In a lot of cases you're probably chatting with a bot. That means it's some type of artificial intelligence that is designed to answer your question. But bots are only programmed with a limited number of responses. And that means they can only answer the most basic or common of questions. This isn't so good for you or your customers because it can be frustrating when you have specific needs. To overcome the limitations of chatbot communication and vastly improve the customer experience, consider employing the services of a managed live chat service. 
Managed Live Chat Options: Outsourcing vs. In-House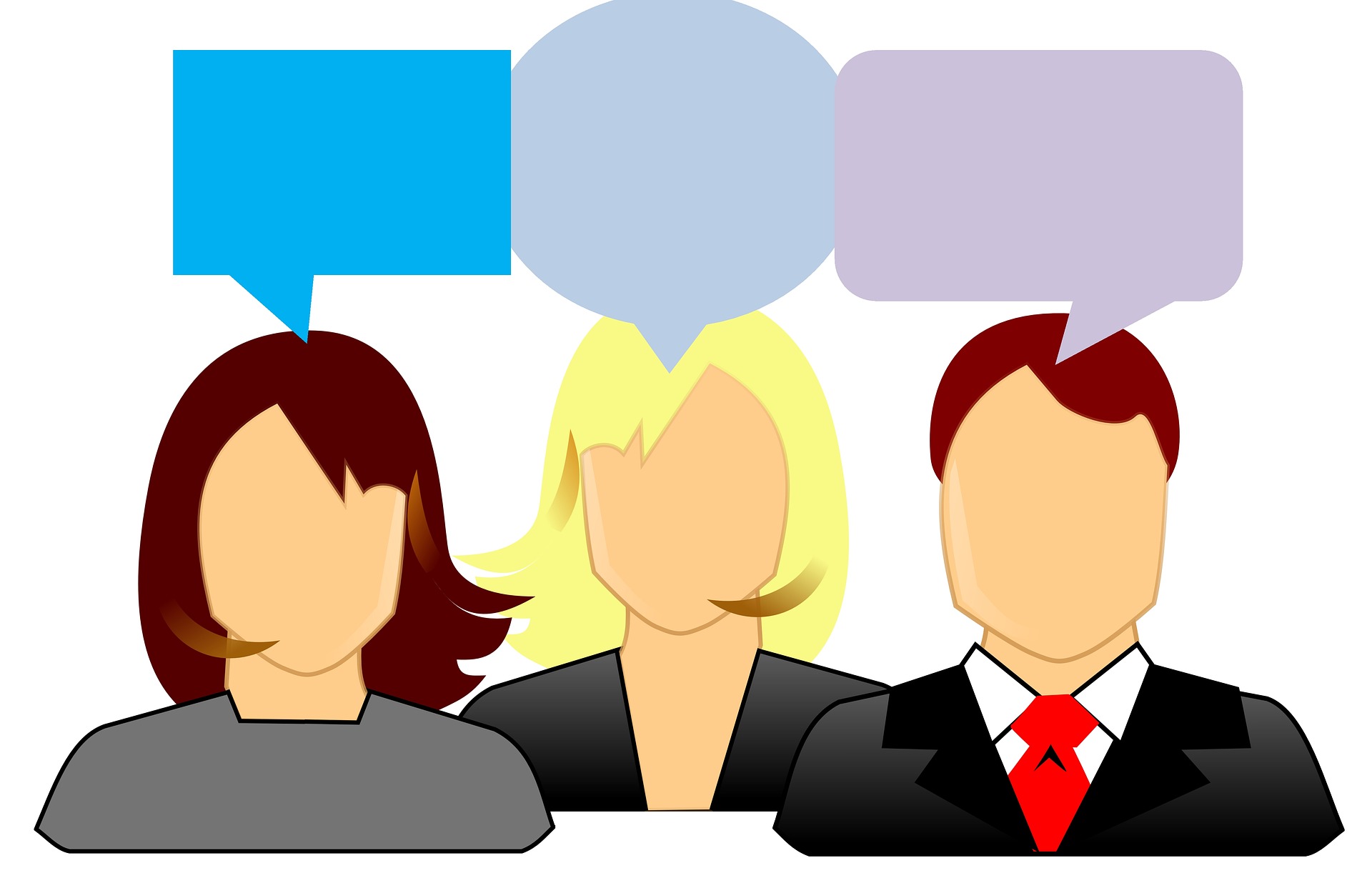 With a managed live chat customer service, your clients will be able to speak to a real person who can answer all the questions and concerns they might have. But how do you go about that? Well, there are a couple different options available to you when it comes to managed live chat online. Let's get started with a comparison of various live chat options to help you decide what type of managed live chat support is best for your business. 
Internal Customer Service
One option for businesses is hosting their own internal customer service team. But this can have its own challenges as well as the benefits. For one thing, you're going to have a team of people who know your product inside and out because they're a part of your team. That's a great bonus. You're going to have people who know about all of the latest updates and changes when they happen as well. Plus, they're going to be right there with the rest of your team, which makes it easier for them to get questions they may not know taken care of. Add in the fact that you have better control over all of the communication and interactions with customers and you're definitely doing good with this service.
But in-house teams can be quite expensive. Not only are you paying for each of those customer service personnel, but you're also paying for the location that they need to work out of. You're paying for their office, which is definitely going to add to the cost. Plus, if you want 24/7 support you're paying even more people and even more costs for the office they use and the service they provide during nighttime hours. 
Outsourcing Your Live Chat
There is another option. You could choose to outsource. And there are quite a few benefits of call center outsourcing. So, if you're considering it, let's take a look at the advantages of outsourcing customer service. With outsourcing you'll have a cost-effective team because you're choosing something that fits your budget. You can choose to work with a team in just about any part of the world, which means you could spend less on pay. Plus you don't have to pay the overhead. If you need to hire more people, replace people who leave, or anything else the process is a whole lot easier with outsourced teams as well. You don't have the same process as onboarding with your regular team.
However, this type of customer service can cause a little difficulty in communication. It could be difficult for people to understand or communicate with those from other cultures and countries, which means you'll need to take language barriers into consideration. Also, you have the risk of security concerns because important and potentially proprietary information about your business is going to outside people. 
The Best in Live Chat Options
There are often concerns about managed live webchat, but when you work with the right outsourced team, however, you can replicate the benefits of working with an in-house team, along with maximizing the upsides of working with an outsourced team. And you can cut down on the negatives associated with each. If you're looking for customer service outsourcing companies, that's where Chat with Humans comes in. 
Chat with Humans is a customer service company that provides you with a live chat customer service team. All you have to do is create a plan that works for you and your business, and you'll be ready to go in no time. That's because at Chat with Humans we offer a range of different options for plans that are customized to you.
The Benefits of Chat with Humans
When you work with us, you're going to get everything that you need to keep your customers happy while also making sure you're keeping your accountant happy. What could be better than that? 
As part of the Chat with Humans service, you'll get a support team that's dedicated to your business, which means they know all the details about your business, your product or service, and your customers. That way, they can answer any and all questions quickly and accurately. This keeps your customers a whole lot happier when it comes to communicating with the support team.
Each of our team members is also dedicated to their job and looking to build strong, positive relationships between your customers and your business. They're ready to help and they're friendly and professional at all times. This helps you and your business to succeed even better, because everyone who's working with you is dedicated to the same goal. 
The really great thing is that we're not just here to answer questions for your current or prospective customers. While that's absolutely something we take care of for you, Another important aspect of our services are leads. 
We provide more information and follow-up on visitors that come to your site, to make sure they know what you have to offer and to help get you the sales that you're looking for. 
Our team can send follow-up emails to visitors for your website, promote your discounts and bonuses, and a whole lot more. We help you with all aspects of getting new customers, including lead generation. 
What about the outsource customer service cost? Well, you're not paying for a full lead generation service that charges hefty monthly fees or requires year-long contract agreements. You're only paying for the specific leads we get for you. 
Each lead is someone who is actually interested in the services that you have available and is highly likely to become a customer. That way, you don't have to work as hard to get new customers all the time. 
That means better benefits and lower costs to go along with it. That's a huge benefit for your business. And it's what makes us the best live chat support service provider.  
There's a reason we have the best customer support outsourcing services. We pride ourselves on offering exactly what our clients are looking for. Which means you offer your clients exactly what they're looking for too. 
Don't Sacrifice Your Business
All too often, outsourcing your chat services or customer service in general means making sacrifices. It means cutting costs but losing out on a lot of the support that you really expect and want from all members of your team. It means losing out on people who actually care about your business and your customers. But that's not what you'll get with Chat with Humans.
Chat with Humans offers 24/7 live chat service is an affordable option with lead-based pricing that fits your needs, at every stage of your business. You can outsource live chat without having to feel like you're losing out on anything or sacrificing in the name of cutting costs. 
Your business is important to you, and that means you're going to be looking at all the services that you offer and how you can improve them for your customers. If you're even considering in-house customer service versus outsource chat support services, Chat with Humans is here to help. 
We can talk you through the process of hiring customer service outsourcing solutions and why our managed live chat customer service could be the answer that you've been looking for.