Harnessing The Power of Email Marketing with Targeted Email Marketing Campaigns
Sending promotional emails to your customers and prospects may sound old-school and rusty, but it still delivers the goods. Fact is, it outranks other modern marketing channels like social media, affiliate marketing, and websites when it comes to the number of users and ROI.
Not convinced?
Let's take a look at the power of targeted email marketing.
According to a data analytics company, over 4 billion people on the planet use email, and this number is expected to reach 4.6 billion by 2025. It is also reported that for every one dollar spent on targeted email marketing, you get a $38 return, making email a cost-efficient tool for marketing.
These numbers show that email marketing may sound like an archaic tool, but its effectiveness transcends time, trends, and technology.
Targeted email marketing is triggered by an opt-in button, usually on a website where a visitor agrees to receive email notifications from your business by clicking it. The beauty of opt-in customers is that the email recipient is already familiar with your brand and products and is, therefore, more willing to receive your updates.
Yes, targeted email marketing is a proactive way to approach your intended audience because it speaks to those who have already shown interest, or at least a hint of it, in what you offer. And if you are all for smartly promoting your business, then the targeted email marketing route is definitely worth taking.
But first, let's have a little refresher on the concept and get reacquainted with this mighty marketing tool.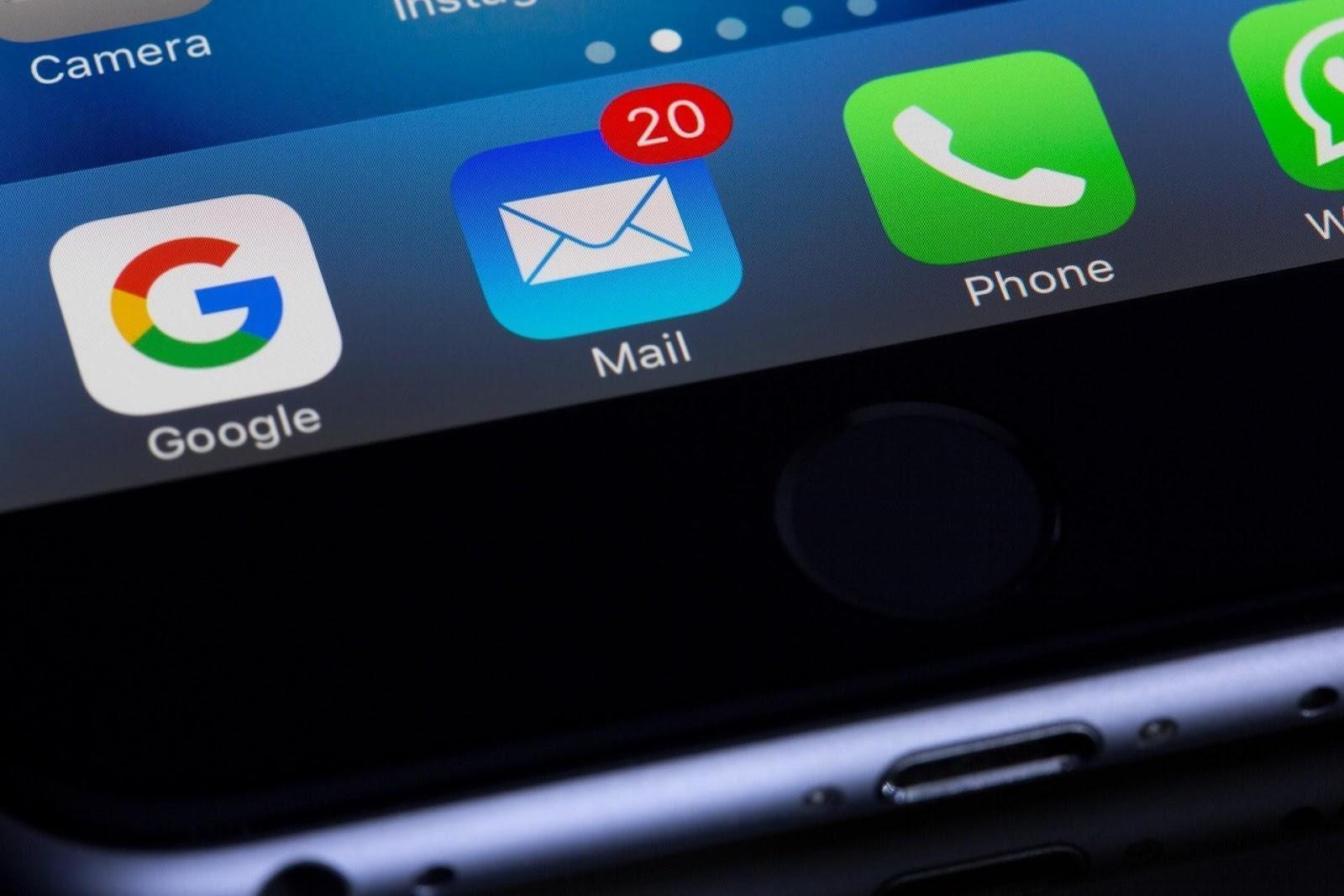 The Anatomy of Email Marketing
Now let's break it down for the sender side. Here are the requisites of a good marketing email.
●      An Email List
This is the registry of all the email users that agreed to an email subscription when they visited your website. Active email accounts make this database a treasure trove of leads. The key to pulling them in and giving you access to their inbox  is having a lead magnet. It is basically an offer that gives value to your visitors, like a discount coupon or a free shipping deal, that would encourage them to supply you with their email address.
●      Email Service Provider (ESP)
The more sophisticated the ESP you use for your targeted email marketing campaign, the more features you have access to. For instance, customization via trigger-based mechanisms.
Not sure what this means? Depending on the ESP's agreed automation design, it can automatically send applicable email content based on your target audience's behavior. An example is having a targeted eCommerce campaign where a reminder email or a recommended products email is triggered by the online shopper's abandoned cart.
●      Goals of The Campaign
What is your specific objective for your campaign? You have to clearly identify your goal, which usually includes boosting sales, increasing brand awareness, developing leads, engaging your customers, or nurturing brand loyalty.
Having a clear-cut goal can help with email marketing optimization so that you construct a strategic content structure that can achieve maximum impact. It lets you send your message across and elicit the right response from your audience so that you can both benefit.
Whether it's business-to-business (B2B) or business to consumer email marketing, the components are the same. The only difference is the audience and messaging.
The power of email marketing lies in the synergy of these factors working together in the best way possible – covering the right bases and getting optimum results.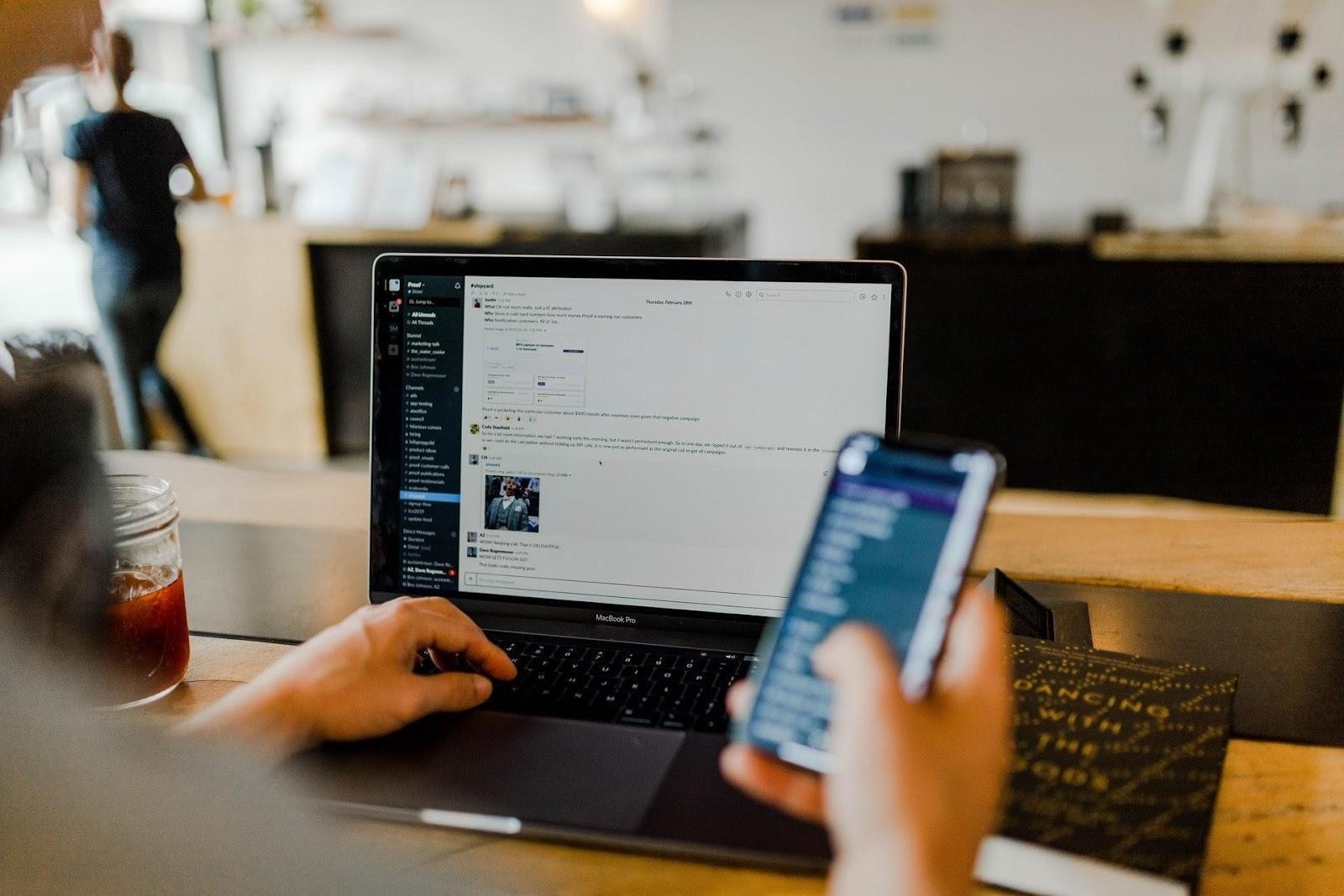 The Pros of Targeted Email Marketing
Here's a list of how targeted email marketing will benefit your brand and business.
●      It Fosters Customer Intimacy
Receiving email letters evokes affinity. It shows that your relationship with your customer or lead is beyond transactional. That you care about their needs and interests and that you take extra steps to meet them through your value-adding offering—be it a product, service, discount, information, or exclusive access that can benefit them.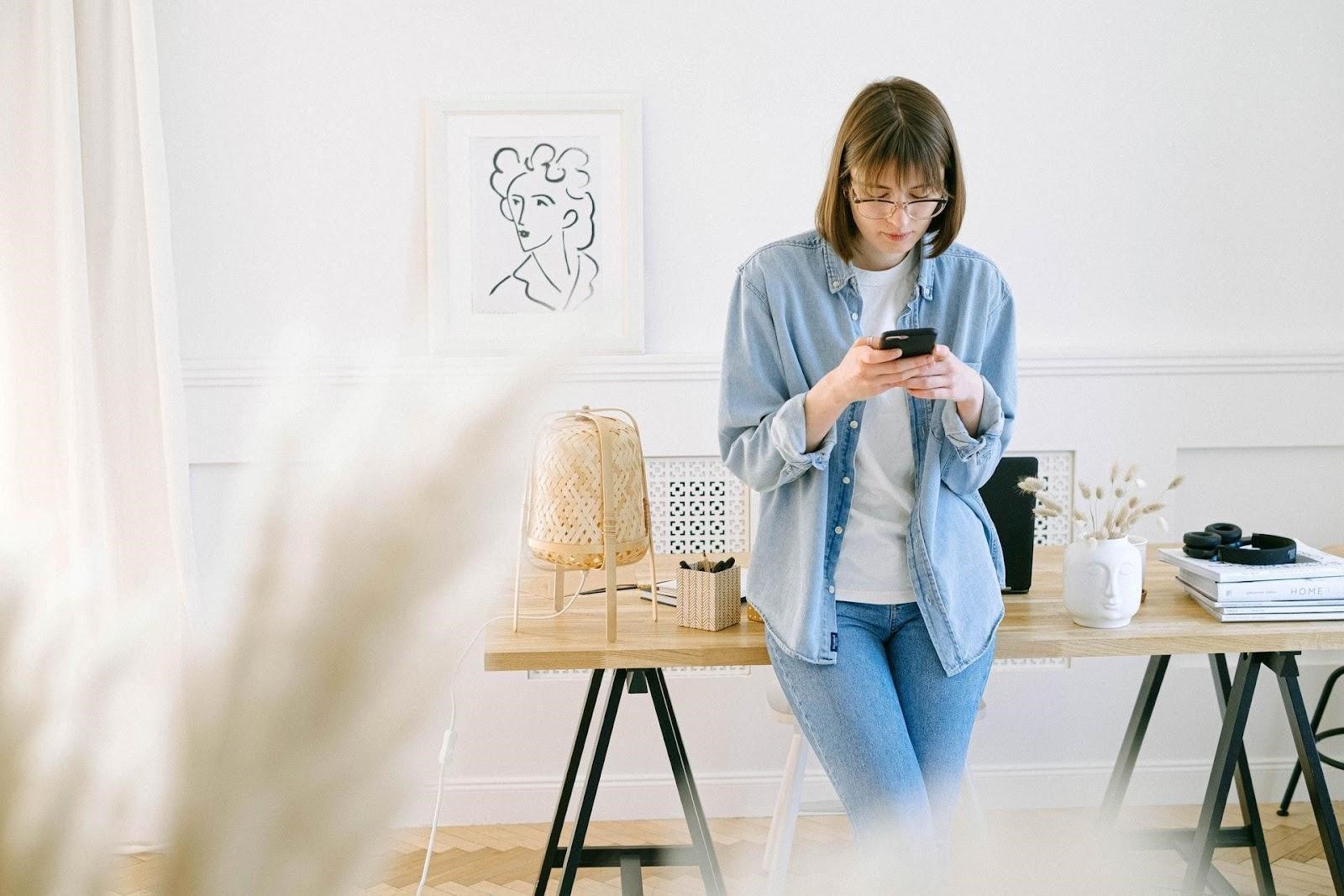 ●      It Adds a Legitimacy to Your Business
Sending emails to notify or update your customer about their order confirmation and delivery status lends professionalism to your online business. You do not only feed them with useful information they need, but you also eradicate doubts and establish your business' credibility.
●      It is Cost-Efficient
As mentioned earlier, there is a high ROI on targeted email marketing. It is easy on the budget and flexible in terms of the campaign period, email frequency, and content features.
You will save on printing and advertising space costs and other hefty fees compared to other promotional media. Also, many of these customer touch points can be automated to occur at set intervals of the purchase process.
●      It is Measurable
Unlike other channels (traditional media advertising, billboards, electronic boards, etc.), targeted email marketing can be tracked and measured through web analytics software. You can also see which content, email subject, and even which sending schedules achieved the highest open rate, so you can calibrate your targeted emails to enhance results.
●      Targeted Email Campaigns are Scalable
Depending on your objective, you can send marketing emails to specific individuals, segments, or a whole email list. Doing this does not require additional marketing costs, unlike other advertising tools.
●      Greater Personalization Capabilities
Part of the power of email marketing is its customization features. Through profiling and psychographic data, you can zero in further and be extremely targeted with your email marketing. You can send audience-specific content to target recipients, filtering your email list based on customer profiles, such as 25-30-year-old female ballet performers in Covina, LA.
●      More Design Flexibility
You may use images, plain text, targeted media like testimonials or B2B marketing videos, or behind-the-scenes narratives as you see fit. You can highlight your branding or CTA with each email you send using various design tools.
●      It Is Permission-Based
Your visitor agreed to receive emails from you, so it's not like you are trespassing their inbox without permission. They subscribed to your email because they found you interesting and valuable enough to merit access to their address.
●      It Helps With Every Stage of the Sales Process
You can send a targeted marketing email that leads your audience through the whole purchasing journey—from introducing your product to emphasizing its value, giving customers limited-time discount offers, and getting them to order from your online or physical shop. Targeted email marketing can also help you provide your audience with after-sales service.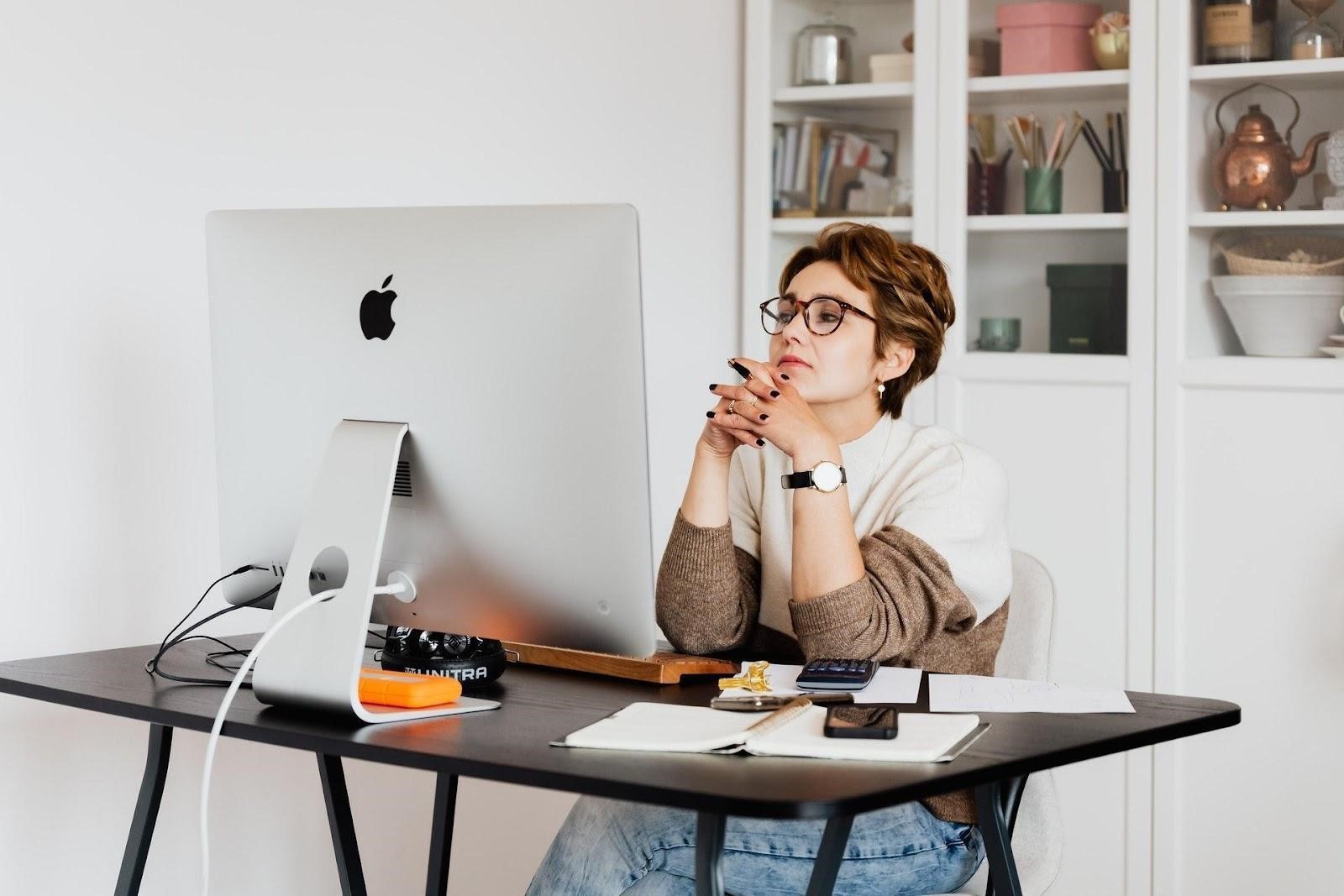 The Cons of Email Marketing
No marketing tool is perfect. And yes, email marketing has its drawbacks as well. Here's a quick peek at what to expect.
●      The Challenge to Stand Out
People receive numerous emails every day, and yours could easily get lost in a pile, or worse, be tagged as spam. This is why you need to email target audience segments with communication and design-savvy to capture and hold their interest and get them to do what you want.
●      There are Regulations You Need To Follow
You need to comply with the rules of the commercial email game if you want to maintain a good sender reputation. Some requirements include having an opt-out/unsubscribe option, including your company's information like address, and avoiding misleading email subject lines. Unsolicited or irrelevant marketing emails are not allowed.
●      Getting Your Email Delivered is Not Guaranteed
Even legit target marketing emails can get filtered out by the receiver's email settings or internet service providers. Spam keywords in your email content can also keep it from your recipient's inbox.
●      You Need An Email List To Get You Started
Before embarking on a targeted email marketing campaign, you need to gather organic email addresses for your email list and database, which could take a while.
Tips on How To Make Your Email Stand Out
As mentioned, your marketing email could easily come off as clutter unless you optimize it to get the job done.
Expert email marketing leaves little to chance by ensuring that its execution is strategic and works right. There is science and art to it.
Do the following to maximize the power of email marketing:
Have an attention-grabbing subject line. Keep it short and interesting by using a question, posing a challenge, announcing a can't-miss chance, a teaser, or a funny and witty line.
 Use easy-on-the-eye content with lots of white space, good use of color psychology, short blocks of text, and engaging copy.
 Offer an incentive like exclusive privileges or limited offer discounts.
Send it out in a timely manner, like when your customers' supply is about to run out or on special occasions with seasonal offers. Targeted email marketing focuses on offering the right product to the right audience at the right time.
How to Run a Successful Sales Campaign Using Email Marketing
A successful sales campaign means getting the most benefit from marketing efforts within the marketing budget.  The power of email marketing comes from knowing how to push the right buttons to convert leads into actual sales.
Here's a curated list of the best email marketing strategies to drive your sales to new levels:
●       Leverage Data to Know your Customers' Behavior
Know their shopping history, frequency of purchase, and visits, and tailor-fit your email accordingly.
●       Employ Micro-Segmentation So You Can Hyper-Target Your Audience
A good email marketing database design makes this possible. A database that provides specific profile details about the email account owners like height, occupation, number of children, or favorite color can hyper-target them with relevant email content such as products, promotions, or services that are most relevant to them or their preferences.
●       Optimize Your Email for Mobile Users
Since mobile users make up over 4 billion website visitors, making your email smartphone screen-friendly is a good move. The power of email marketing has grown even more with the wide use of smartphones around the world.
●       Have Well-Designed Email Content
This should include both form and substance and must lead to a positive response to your CTA. Make it clean, crisp, clutter-free, engaging, and optimized.
●       Create a Good Landing Page
This must be as well-designed and optimized as your email to draw attention, sustain interest, and result in getting the response you want.
Businesses must employ these successful email marketing essentials for targeted email marketing to work best.
Yes, the email marketing experience is key to capturing, connecting, and converting.
Email Marketing Is Here To Stay
You can achieve so many things with email marketing, especially in this digital age of eCommerce, online payment systems, social media, and global connectivity. So why not make the most of target email marketing to promote your brand, provide better customer service, and for customer relationship management?