Building social media followers is crucial for any business, especially in our digital age. With a large percentage of potential customers engaging online, you can't afford to miss out. Having a social media presence allows you to compete with others in your space by telling your target audience about your offerings,  interacting with your current customers, and engaging with potential consumers. But with all that competition, how can you stand out from the crowd and get followers? More importantly, how can you turn those followers into consumers?
What is Social Media for Business?
First, let's take a step back and look at social media for business. We all know what social media is because chances are we've got personal accounts on at least a couple (if not all) of the popular social media networks like Facebook, Instagram, Twitter, and more. But when it comes to business you'll want to work the platform a bit differently than how you use it for personal and social reasons.
Your business can have a page of its own, much like a mini-website. And that page allows your business to share information about the business that other people can then find. In fact, your business has the potential to be found by searching not only by your company name (for customers who already know you), but also by people searching for the type of product or service that you offer.
Once you have your page up and start interacting with others through your social media channels, you'll have a better chance of being seen by more and more people: This is the cornerstone of building a following. One you have a small following, you can continuously grow in an organic manner, making the best of each social media platform.
Benefits of Building a Social Media Following
Social media was once considered the 'wave of the future.' Now, the future is here and social media is a huge part of it. In fact, social media is one of the most crucial aspects for any business because of the millions of people who engage with it every day.
Whether you're looking at Facebook, Twitter and Instagram, or LinkedIn, Pinterest, or Tik Tok, social media is one area where you do not want to fall behind or underestimate its importance. Having just a basic website is not enough anymore because the number one place that people go to find new businesses to interact with is their favorite social media channel.
Having a social media presence and building a following allows you to:
Increase your audience & customer base
Improve the likelihood of a sale
Receive customer feedback & increase loyalty
Develop a brand
Decrease marketing costs
Build overall market reach
All of this starts with creating high quality content that is creative and engaging for your audience. You need them to not only see the content but read it and be interested enough to share and/or interact with it in some way.
While this may come easily to you sometimes, chances are it's not going to come as easily every time and you will certainly have periods where it's hard to come up with a topic, hard to write in an engaging way, or hard to get your audience to interact.
Keep at it. Once you get the hang of it you may find that you have better luck more frequently or that you are able to better predict the kind of content your audience is interested in. This can increase the likelihood that you will get more attention to your posts.
From there, you need to be sure you're encouraging interaction and sharing by actually asking for it. Sure, you can just create content and hope that your audience will do what you want them to do. But the best way to get their attention and to get them to think about taking that next step is to actually ask them to do it.
Now, keep in mind that even an amazing post that hits on everything your audience wants to know may not get as many views as you would hope for. And even if it gets an amazing number of views that doesn't mean your audience is going to share it. And even if you get an amazing number of shares that doesn't mean a lot of new people are going to see it or visit your page, or become followers themselves.
There are a lot of variables involved from start to finish. And that means a lot of work for you with a very questionable reward.
What is Organic Growth?
When we talk about an organic following we're talking about people finding your business and deciding to become followers or fans. When you grow food organically it means that you're doing it without chemicals. When you grow followers organically it means that you're doing it without paying the social media platforms for ads, or paying users for clicks.
While some companies and influencers choose to buy packages that get them more fans or followers instantly, these are illegitimate and can backfire when the social media network — and your followers — realize that you have bot accounts, fake, or inactive followers, and that your rapid growth isn't truly organic. In this case, the social media platform may decide to shut your account.
By deciding to do this organically, you increase the value of your social media followers and you don't have to worry about getting shut down. When you follow the natural process you don't even have to deal with things like 'why am i losing followers on Instagram' or why you have decreasing twitter follower stats or decreasing Facebook following lists. Instead you can continue to cultivate and grow your audience. But none of that is helpful if you don't know how or why to grow your audience in the first place, right?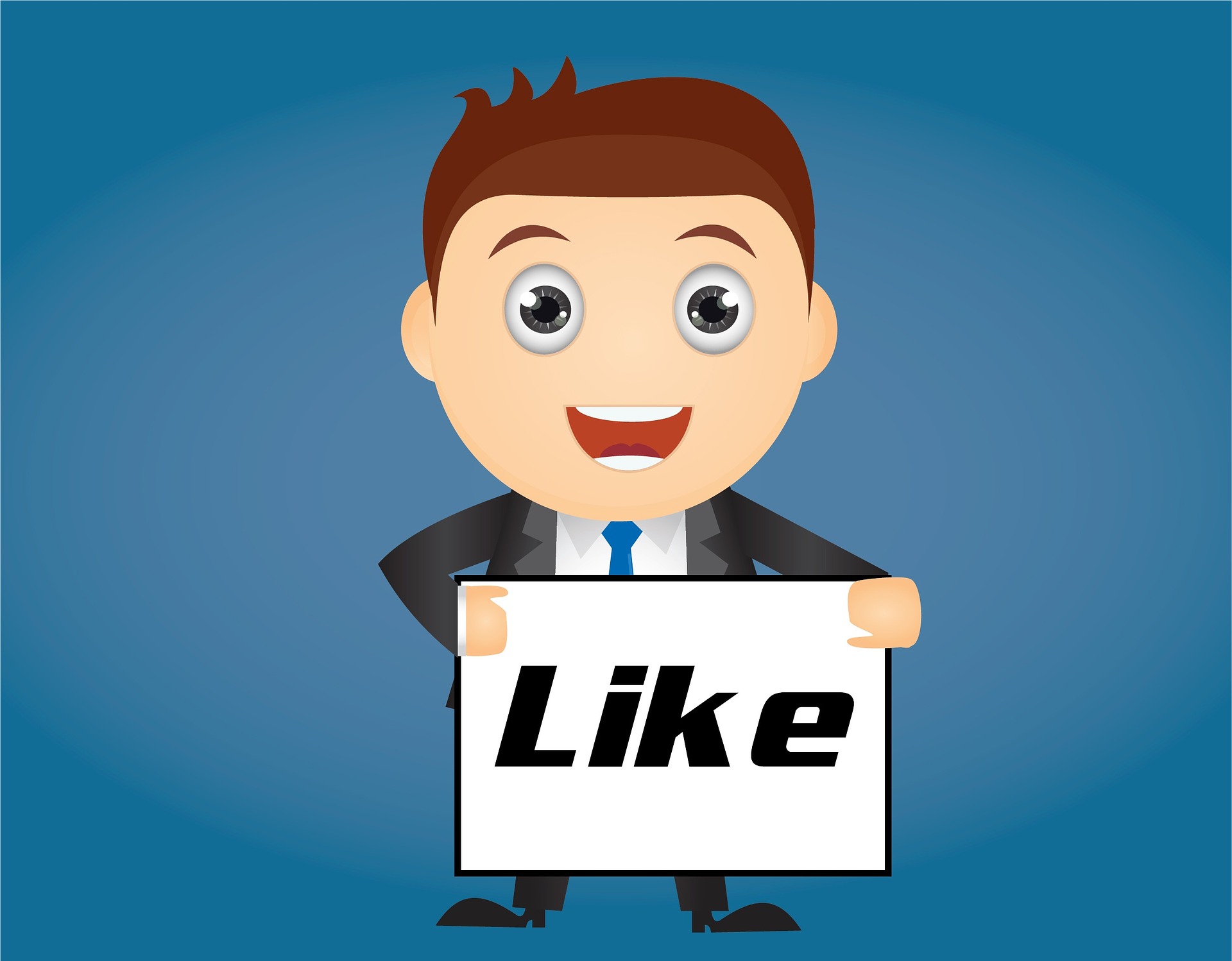 The Difference Between Likes and Followers
Keep in mind that likes and follows are not exactly the same thing. A like is 'the display of a positive reaction to something,' while a follower is 'someone who subscribes or opts in to receive updates from a business or brand on a social media network.' Learning what it takes to build the value of social media followers rather than just get a few likes is going to grow your business.
'Likes' mean that the product or service that you have to offer is well-received by others, but the individuals who 'like' your post may not necessarily ever buy anything from you: They may have come across your post randomly, and they may never bump into your post again. Followers, on the other hand, are more likely to actually make a purchase. They're the ones who subscribe to receive updates from your account and are actively seeing the things that you post on an ongoing basis. Many of those people may never purchase from you, but each person that follows you creates an opportunity for a sale since people in their network may now notice your business as well, and they might be a potential customer.
In most cases, someone who 'likes' your page is also going to become a follower. However, it's not a given. You can increase followers organically by encouraging those who like your page to follow as well.
How to Use Social Media as a Marketing Tool 
By posting new content frequently, commenting on the things that your followers say, and paying attention to your social media account, and to your followers, you'll be able to make a big impact and a whole lot of changes for your business. Those sales will increase and you'll see your bottom line improve.
In order to use your social media as a true marketing tool, you need to optimize your presence.  That starts with filling out all of the information you possibly can about your business on your social media pages. Typically, this includes name, address, contact information, website information, and product/service information. That way, once potential followers find you they know how to interact with you further and where to make a purchase.
It's essential to have all of this set up before you focus on getting that first follower because you never know when that could happen. You don't want to miss out on a potential follower or sale because you aren't prepared.
In many cases it may be a good idea to post for a few days or post some extra content before you start trying to draw in followers and potential customers as well. That's because people can be a little nervous about jumping in on a brand-new page. Even if they're not buying anything just yet, they may be uncertain about even taking the first step of clicking the 'like' button.
Writing a few pieces of content and sharing them to your social media right away helps remove some of this reluctance. Slowly, they begin to feel like they know you. And, once you start posting, you need to continue posting consistently.  You don't have to post on a daily basis, but you should be posting several times a week so that you remain at the forefront of your followers' minds.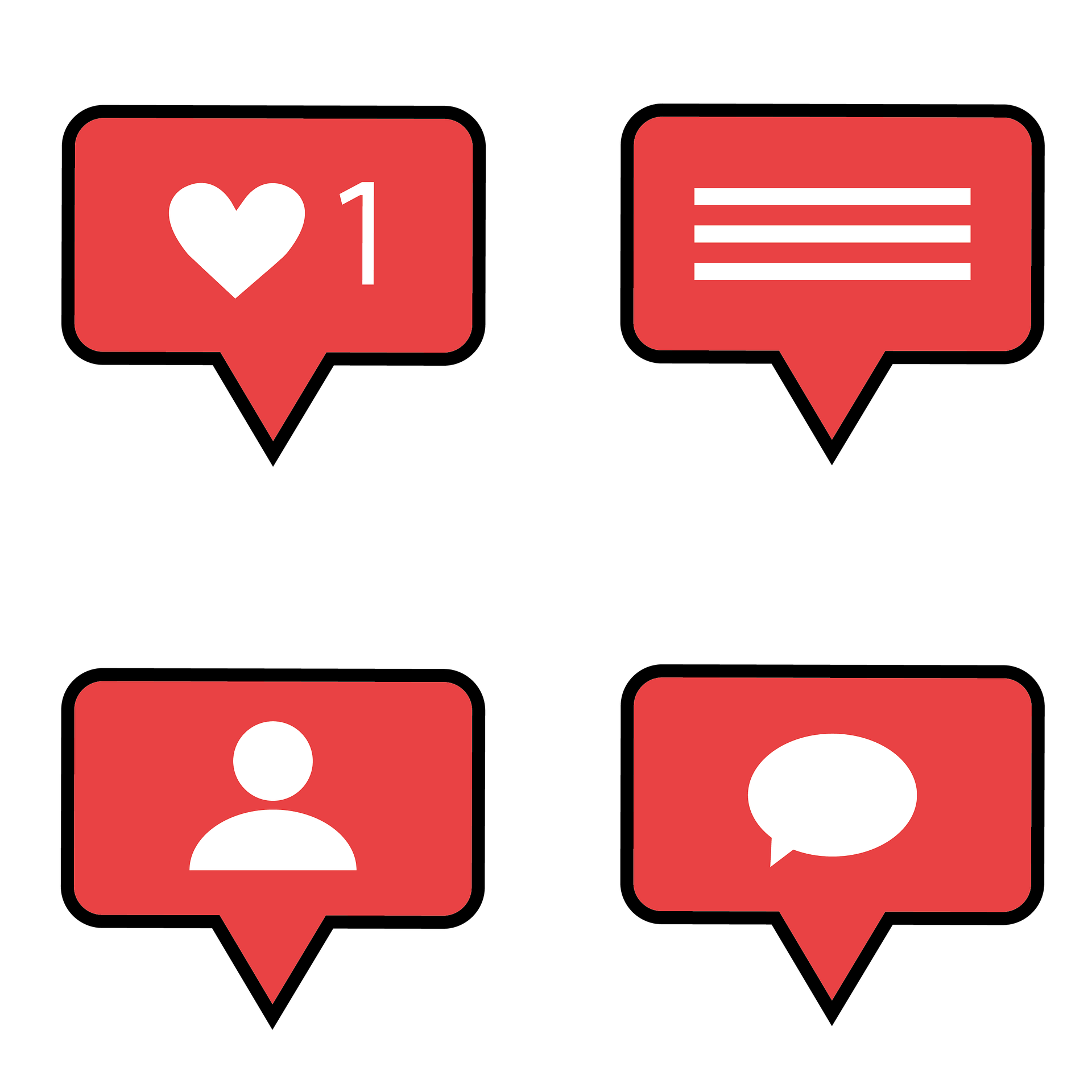 It's not enough just to post consistently. The posts you make need to be high quality as well. This means they need to provide your followers, customers, and potential customers with information that they will enjoy. The better your content, the more likely a potential follower will start following you and existing followers will stick around. Depending on your audience, your content can be a mix of humor, helpful tips, business insights, personal triumphs, and any other useful hints and tips. Quality content is engaging and encourages readers to interact in some way with the content or with your brand as a whole.
Next, ensure that you are partnering with others who have similar content to you or a similar audience. For example, a dog groomer could partner with a veterinarian or a maker of homemade dog treats. That's because your audience (dog owners who need to get their pets groomed) is likely similar to their audience. By working together you can pool your audiences together.
Also, partner with local businesses that are also independent and offer exchanges where you and they post about and support one another to your own audiences. So, if we return to the example above you could post to your dog grooming page about these great treats you've picked up for the dogs at your shop from 'X' bakery. They could post about dropping off treats to 'X' groomers and now you've both helped each other and improved your audiences.
This process gets you in front of even more potential customers, and social media can make it happen by giving you a place to post and provide that level of support.
Some places that may want to partner include:
hair salons and nail salons
dog walkers and dog groomers
movie theater and babysitters (a night out is good, right?)
veterinarians and pet food brands
pet treat makers and pet toy makers
You'll need to do the work to locate the right organizations that are located near you or even in different parts of the state, country, or even the world. Once you do, you can continue to increase the customers you have because in creating a partnership you are recommending this new company to your followers and they are recommending you to theirs.
Make sure you know how to see your followers on all platforms. You want to go to your page and then select 'followers' to see the number and even to see the order in which they followed your page. When you know who your followers are it's much simpler to curate content specifically for them.
Conclusion
If you're looking to create social media followers organically it's essential that you know about each of the different channels available to you. You can build overall value of social media followers, and use those followers to ensure a strong, successful business, by always having a client base. All it takes to get started is providing the high quality service that your followers are looking for.