An average person uses their phone for over 5 hours each day. These statistics include boomers, Millennials, and Gen-Z alike. And why not? The digitization prompted by the pandemic has a considerable role to play in it.
Of those 5+ hours, people spend the majority of their time on social media apps. The same research also states that people spend over an hour on Facebook and 48 minutes on Instagram. However, they only check their emails for 10 minutes.
These statistics are a strong indicator of the potential advantages of social media marketing over traditional marketing methods. This is an excellent opportunity for businesses and organizations to put their social media skills to good use and generate business!
Read along to explore all the advantages of social media marketing over traditional marketing.
About SMM: What Does SMM Mean?
SMM stands for social media marketing, which promotes a service or a product through direct advertising social media platforms and websites. Social media marketing helps businesses establish interactions with their existing consumers and helps attract new ones.
Although the words digital marketing and e-marketing continue to be prominent in academics, the term SMM meaning social media marketing, is gaining traction among marketing specialists.
SMM eliminates the media vs. marketing debate. Essentially, SMM distributes media and content as a marketing strategy, combining the two.
The 5 Key Pillars of Social Media Marketing
Unlike simple content marketing, social media marketing requires a slightly more nuanced plan. SMM is different because of its high returns and cost-effectiveness. But how exactly do we achieve that?
The 5 key pillars of social media marketing mark the difference between social media marketing and content marketing.
1. Building a Strategy
Research is critical to developing an effective strategy for Social Media Marketing. Creating a roadmap for social media marketing strategy consists of only three steps.
Identify the broad business objectives.

Determin which platforms or advertiser social pages are most suited to the company's requirements.

Understand the type of content that your company could share on these pla tforms. This may include videos, photos, articles, and any other forms of media.
2. Planning and Publishing
A good media strategy requires a consistent social media output. Therefore, this next step of planning content and posting it to the appropriate channels is the crux that decides how an SMM strategy may pan out.
It is sometimes referred to as a content calendar, in which a series of posts are planned out for the upcoming days and weeks. Content pillars are broad concepts that motivate particular types of content. Laying out content pillars in advance is quite beneficial when producing content and aids in bolstering the advantages of social media marketing over traditional marketing.
Once the content is formed, it is critical to publish it when it is most likely to reach the target audience. When you're new to SMM and would like to learn from others, there are a variety of recommendations out there that provide advice on when and how frequently a company should publish on each platform.
3. Listening and Engagement
Engagement on social media is compared to a dinner party, where people are welcomed and conversation is encouraged between the host and guests. It's important for you to be proactively engaging, while at the same time reactive to messages or comments.
People often wonder why is social media management important. Clients and consumers can tag a brand in postings or reply to the material directly. While not everything discussed about a brand can be regulated, one must be aware of the conversation to respond appropriately. Positive remarks should be received with excitement and gratitude, while negative criticism should be defused and corrected.
That is referred to as community management, and it entails controlling the built community through continuous communication and management.
4. Advertising to a Demographic
One of the most significant advantages of social media marketing over traditional marketing, is that it allows a company to access a larger, more focused audience. Furthermore, it enables people to be targeted depending on:
Countries or places in which a corporation desires to operate

Demographics like gender, age, relationship status, education, and work title

Special interests

Previous purchasing habits or gadget usage

Existing fans or common connections

A collection of email addresses that may be linked to users' social media profiles

Previous website visitors who expressed interest in specific items or services

App Users

Look-alike audiences or people who are similar to current consumers
These targeting capabilities make social media advertising impactful and incredibly lucrative, whether for a new or an established business.
5. Observing Data and Analytics
Marketers can leverage social media channels to observe data and analytics. A social media plan cannot be static and needs to be reviewed to evaluate its effectiveness and ROI. The ability to access these analytics is a major benefit of social media marketing.
Some key indicators to emphasize in analytics reports for social media display advertising are:
Page Engagement Rate

Average Post Engagement Rate

Video views

Total Reach

Demographics of Fans
Looking at the numbers helps you understand the successful elements of your marketing campaign and helps you eliminate anything that does not serve the strategy.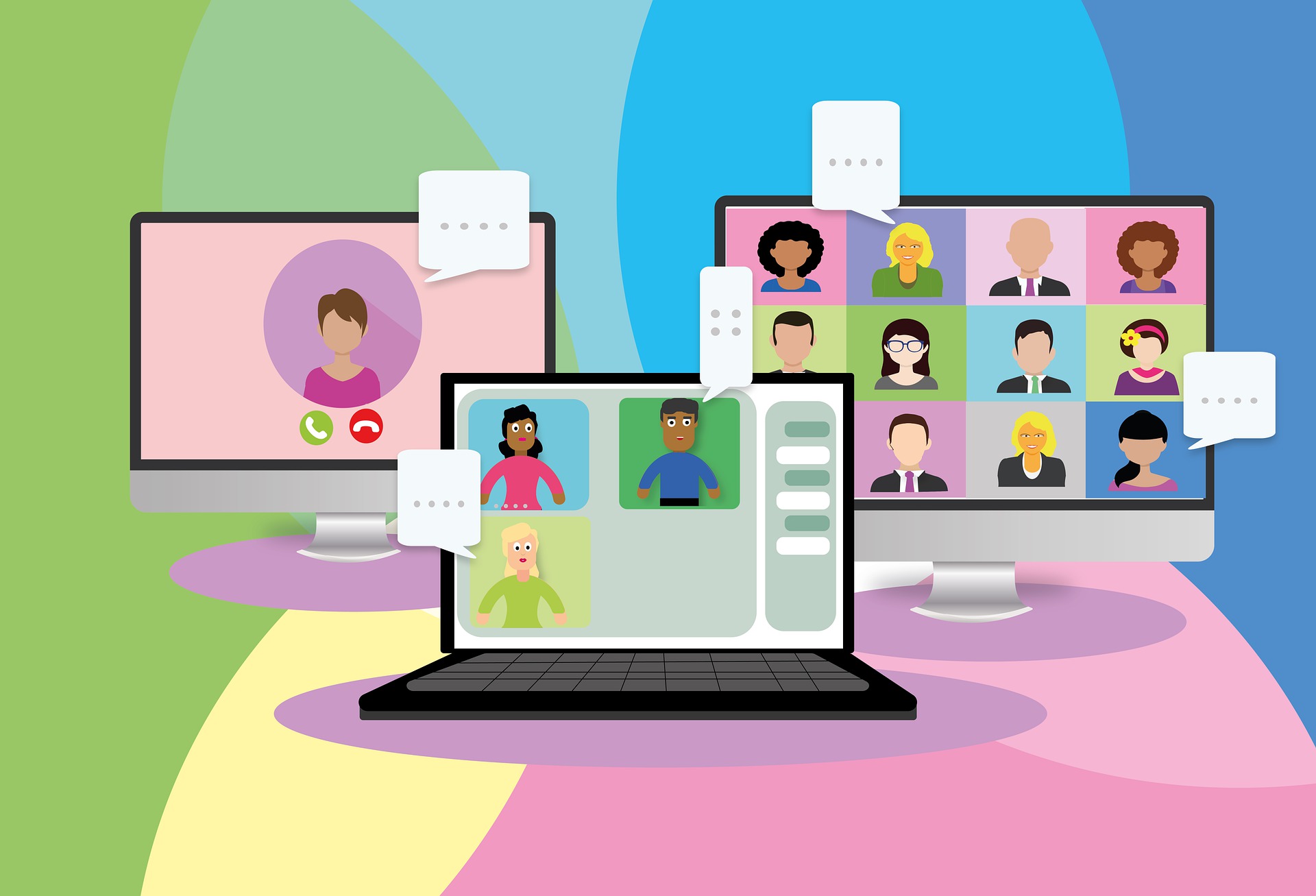 Effectiveness of Social Media Marketing 3>
There exist several advantages of social media marketing over traditional marketing. Adding social media to the marketing mix results in several real benefits to businesses and organizations:
Social media increases brand awareness

SMM aids in lead generation

Partnerships and relationships are fostered via social media
The Pros and Cons of Social Media Marketing
Despite many advantages, social display ads also hold their negative traits. Listed below are all the pros and cons associated with SMM.
Advantages
Social Media has paved the way for many businesses, both new and old. But how exactly have social media platforms contributed to that?
SMM offers a free platform to launch a marketing strategy. On a basic level, one may engage with their consumer. It is a low-cost digital marketing medium, which makes it desirable to businesses.
Almost all people maintain social media accounts today. Interactions on social media raise public awareness, thus creating buzz around a service or product, resulting in a wider reach across demographics. A business can grow social media followers organically through these interactions.
Better Networking Opportunities
Previously, business networking was as easy as visiting conventions or local meet-ups; now, social media has revolutionized how businesses communicate with other companies and influencers.
The presence of social media enables greater collaborations and cross-collaboration with other organizations and the creation of mutually advantageous connections in ways that conventional networking did not allow.
Traditional forms of media make a real-time study of the impact of an advertising campaign unattainable. Measurement of the effectiveness of social media display advertising, or other social media initiatives on the other hand, can be done virtually and instantly.
Marketing before and after social media has changed drastically. That is mainly because people are always on social media platforms, whether browsing during their lunch break at work or posting vacation photos.
Phones are becoming more user-friendly, data subscriptions are becoming affordable, and the availability of public Wi-Fi access is increasing rapidly. With over two billion Facebook users and a billion active monthly Instagram users, it is easy to locate new consumers through these platforms.
Disadvantages
Despite the many benefits of marketing campaigns on social media, social media advertising has negative effects. They have been discussed below.
Marketing teams often spend a significant amount of time on their social media display advertising.
Creating and posting content for SMM is a time-consuming task for several entrepreneurs who want to see results from their SMM efforts. Furthermore, if implemented incorrectly, all SMM efforts will lead to totally irrelevant results or traffic that will not convert into leads or sales.
Less Control over Negative Publicity
What is published online, particularly through social media platforms, has the potential to go viral and spread like wildfire on the internet. If it yields favorable results, this might be advantageous to a business.
On the flip side, one has very little control over the content after it has been posted online. When promoting a business on social media, one is likely to receive harmful or malicious comments.
When more than one person handles social media activity, it can occasionally result in a combination of voices, especially if the people are not in perfect tandem with each other.
According to a recent survey, up to 89% of online marketing professionals would like to know the ROI of their social media activities. Only 37% can quantify the effects of their social media display advertising, while another 35% are unsure if they are effectively evaluating ROI. Additionally, 28% have no idea how to assess ROI at all.
In conclusion, social media marketing does provide some strong positive outcomes for a company. And with social media marketing as the way of the future, it pays to get on board!
How to Make the Best of Your SMM Budget
With 82% of consumers depending upon social media influencers for their daily recommendations, it is no doubt that budgeting for SMM needs to be significant so that businesses can use that influence to profit.
But how does a business utilize SMM so that social media display advertising adds to the lead generation?
Map Out the Budget
Figure out your budget for social display ads for the entire year to ensure efficient use of the budget. The budget needs to be planned meticulously to ensure efficient use, whether hiring influencers or opting for native advertising social media.
Target Wisely
Most social display ads have an unlimited number of ad targeting choices. This information is compiled from liked pages, and Google searches. It is incredibly accurate. One needs to utilize it to their advantage.
Monitoring is the Key
Target income is vital for certain businesses, while job titles are essential for others. For the majority, however, age ranges and hobbies are the strongest factors to consider when creating social display ads.
The benefit of social media display advertising is that a campaign can be removed if it's underperforming. Alternatively, social display ads and their targeting can be redirected. However, to achieve the best results, make one change at a time, similar to A/B testing.
Final Deductions
Now that the basics of Social Media Marketing have been laid down, it will be much easier for businesses to create a strategy for direct advertising social media.
The advantages of social media marketing over traditional marketing are many, as stated in the article. Creating the perfect game plan, monitoring the data, targeting the ads, and posting consistently will assist a company in reaping all the fruits of social media display advertising.