Many entrepreneurs want to know how to grow a service business because investing in a service business allows them to scale up gradually with minimal overhead costs. If you've been thinking of starting your own service business, you've come to the right place.
In this article, we briefly define what it is and discuss how to run a successful service business.
Service Business: Definition, Pros and Cons
A service business offers work in exchange for payment. Unlike businesses that sell goods, services businesses provide value through their expertise or profession. Some examples include healthcare, schools, event planners, advertising agencies, legal services, dry cleaning services, delivery services, and more.
Marketing a service business and learning how to grow a service business can be more challenging because you're selling an idea and skills. The product cannot be shown before the client agrees to buy it. For this reason, service businesses have to exert more effort in convincing their market to avail of their service.
If you're wondering how to run a successful service business that customers can easily trust, a great way to showcase your expertise is by developing a strong portfolio of past projects, providing glowing recommendations, and sharing your team's strong credentials.
Many millennial small business owners prefer to start a service business because they can rely on their skills and not have to maintain inventory and incur costs. It's a good way to start when you're looking for ways to run a successful service business, especially when you don't have much capital to acquire goods and rent space for them.
Growing a service business can be challenging given its intangible nature but with the right approach and strategy, you can build on your expertise and credibility while scaling your services carefully.
Learning how to manage a service business effectively before starting your venture minimizes the risks and skills gap. If you play your cards right, your service-driven organization will have satisfied customers to jumpstart and sustain its growth.
As you start out, keep your expectations realistic. Many businesses experience rapid growth in the beginning but many fail as well. To give you some perspective, 15% to 25% annual growth is considered rapid growth, 25% to 50% is very rapid growth, and 50% to 100% growth is thought of as hypergrowth.
The Secret Sauce to Customer Satisfaction
Wondering if there's a secret to how to run a successful service business? One of the secrets of small business success is customer satisfaction. Your service offerings have to make your customers happy. This will help you gain more business from them as returning customers, and eventually establish a good reputation in the industry.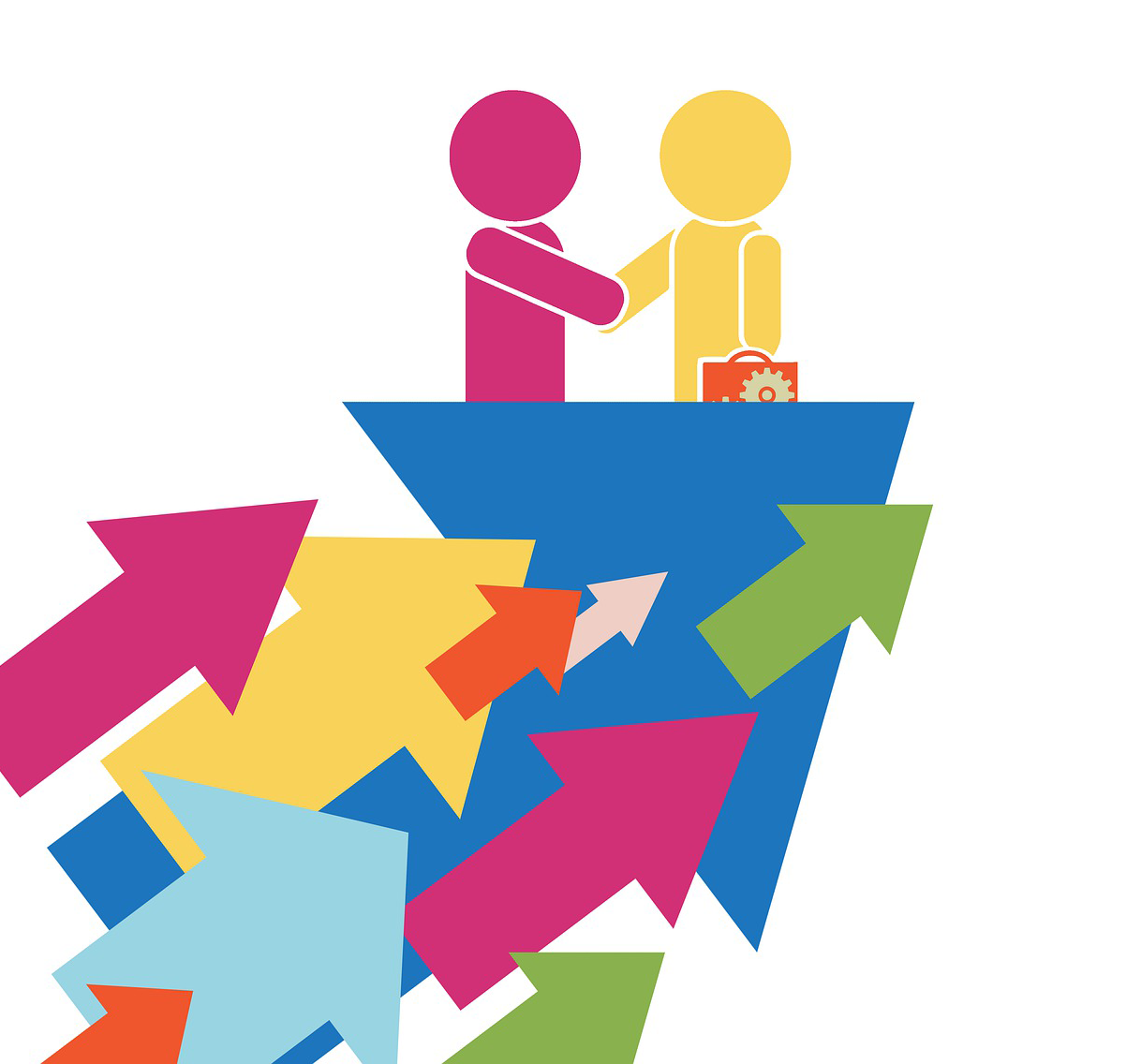 When studying customer satisfaction, it's good to borrow a page from the playbook of Jeff Bezos, the maverick who turned e-commerce platform Amazon into a company with a $1.56 trillion market capitalization.
According to him, "We see our customers as invited guests to a party, and we are the hosts. It's our job every day to make every important aspect of the customer experience a little bit better."
How To Be a Good Host in Business
Business is about seeing a need and satisfying it. Thus, one of the signs of business growth is when people see you as a solutions provider. This includes providing an accessible and efficient customer experience.
Whether you provide services online or in a brick and mortar shop, providing your client or "visitor" a pleasant experience is key and will influence whether or not they continue doing business with you.
Either way, they are bound to tell others about their experience so make it a positive one. From making your website's user experience seamless and easy to navigate to ensuring the best service, your business must have a value proposition that makes you stand out from the competition.
Let's look at some fundamental strategies on how to grow a service-based business.
4 Ways To Grow Your Business as a Service Provider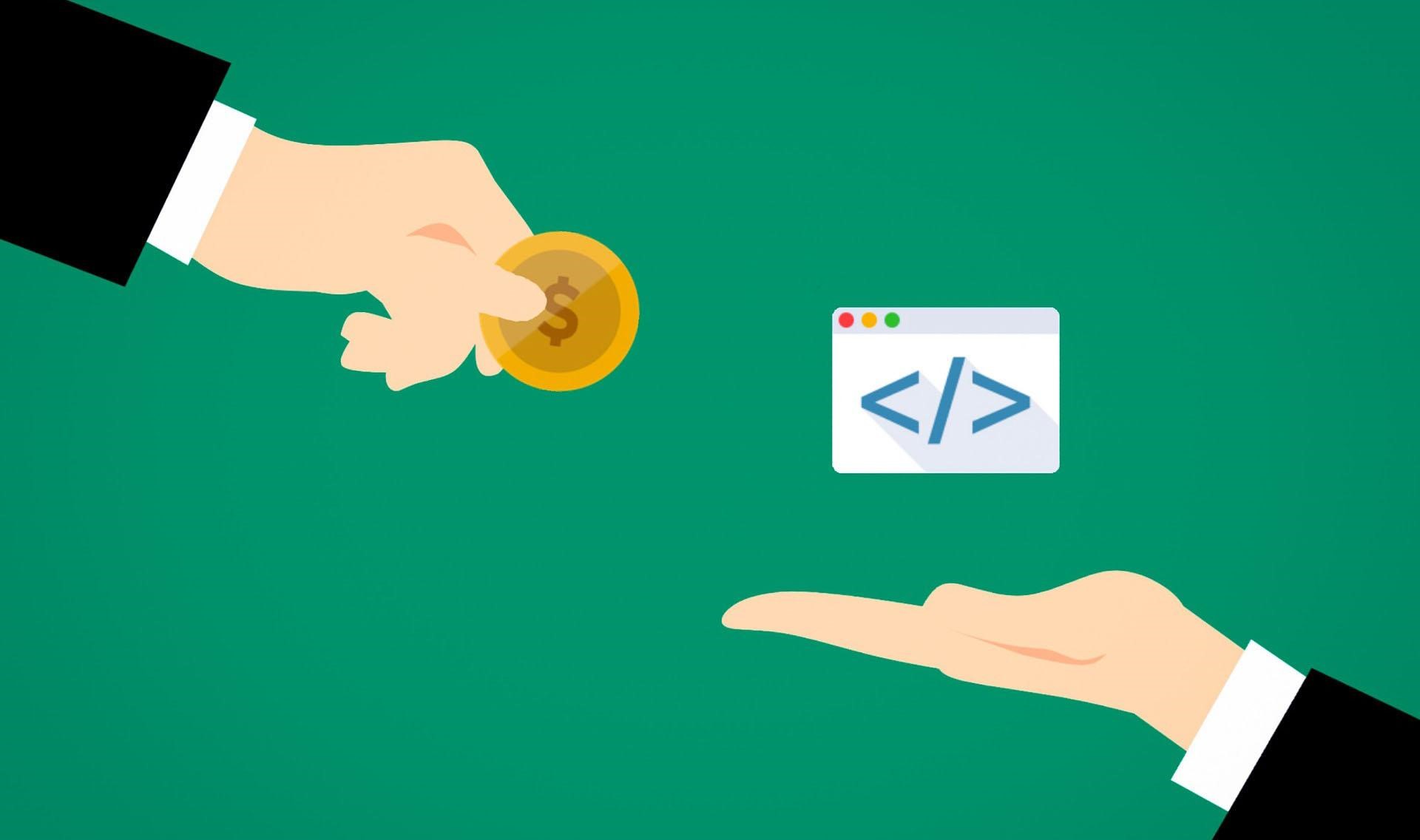 Knowing how to grow a service business successfully takes research, legwork, good instincts, and passion for the service you want to provide.
1. Learn About Your Industry and Define Your Niche
If you want to get into photography, you have to know about the types of services that are being offered and identify what kind of photography services you want to provide. In the same vein, if you want to provide website development services, you need to study what web development companies are doing and define which markets you want to serve.
Entrepreneurs who take the time to observe, study, and define their niches are more successful than their counterparts who only take into account the services they want to get paid for before launching their business.
This due diligence is critical for those wondering how to grow a service-based business because it will allow you to narrow your focus.  Once you've defined the market niches you want to serve, you can better articulate and sell the services you want to provide.
Another good reason to engage in this exercise is it will help you determine if there's a demand for your services.
After you have a good grasp of the industry you're entering and the markets you'd like to serve, you can list down the needs and pain points you'd like to solve and how you can do it better than your competition.
Having this information will allow you to lessen your risk and increase your chances of success as a service provider.
2. Provide Value
You're now familiar with the industry you want to be part of. You know your target market, their pain points, and how to solve them.
For long-term, sustainable success, however, you need to provide something different, something that sets you apart from other providers like yourself and will make you stand out in your clients' minds.
There's no one-size-fits-all to providing an excellent small business customer experience. Your unique selling proposition will depend on the kind of business you have, the types of services you provide, and your target market.
However, on-demand customer service and responsive after-sales support are common areas through which companies can encourage repeat business. You can even outsource sales 'cold calls' to agents who can promote sales growth through upselling.
To help you create added value, you can also provide complementary services and features like free professional tips, more online payment options, money-back guarantees, and customizable service. Regardless of the type of service you're into, additional service features like these can help you win new customers and keep existing ones.
3. Promote Your Expertise
People won't avail of your services no matter how great you are if they haven't heard about you. You thus need to present a credible and authentic image that customers can feel confident about.
Here are some ways on how to run a successful service business while promoting your expertise online:
Ask satisfied customers to give you positive reviews on your website and social pages.
Create content that provides valuable tips and insights on matters related to your industry.
Employ search engine optimization (SEO) tactics on your website and blogs.
Send out targeted emails.
If you have a team, highlight their skills and credentials.
Use your social media profiles to highlight work you've done.
Maintain an active social media following and provide business updates on social platforms.
4. Keep Improving and Innovating
How to grow a service business? A competitive and sustainable service-based business model requires a culture of continuous improvement. The business landscape is evolving and so are your competitors.
It's thus critical that you stay abreast of what's happening in your industry and are continuously looking at how you can improve your services, especially in terms of faster turnaround times, better quality services, and tools that improve service delivery.
It also doesn't hurt if you're aware of digital marketing trends and how you can leverage them. Digital marketing can help you grow your brand and clients. It's useful for those looking for ways on how to grow a service business.
How To Run a Successful Service Business: Competitors and an Out-of-the-box Mentality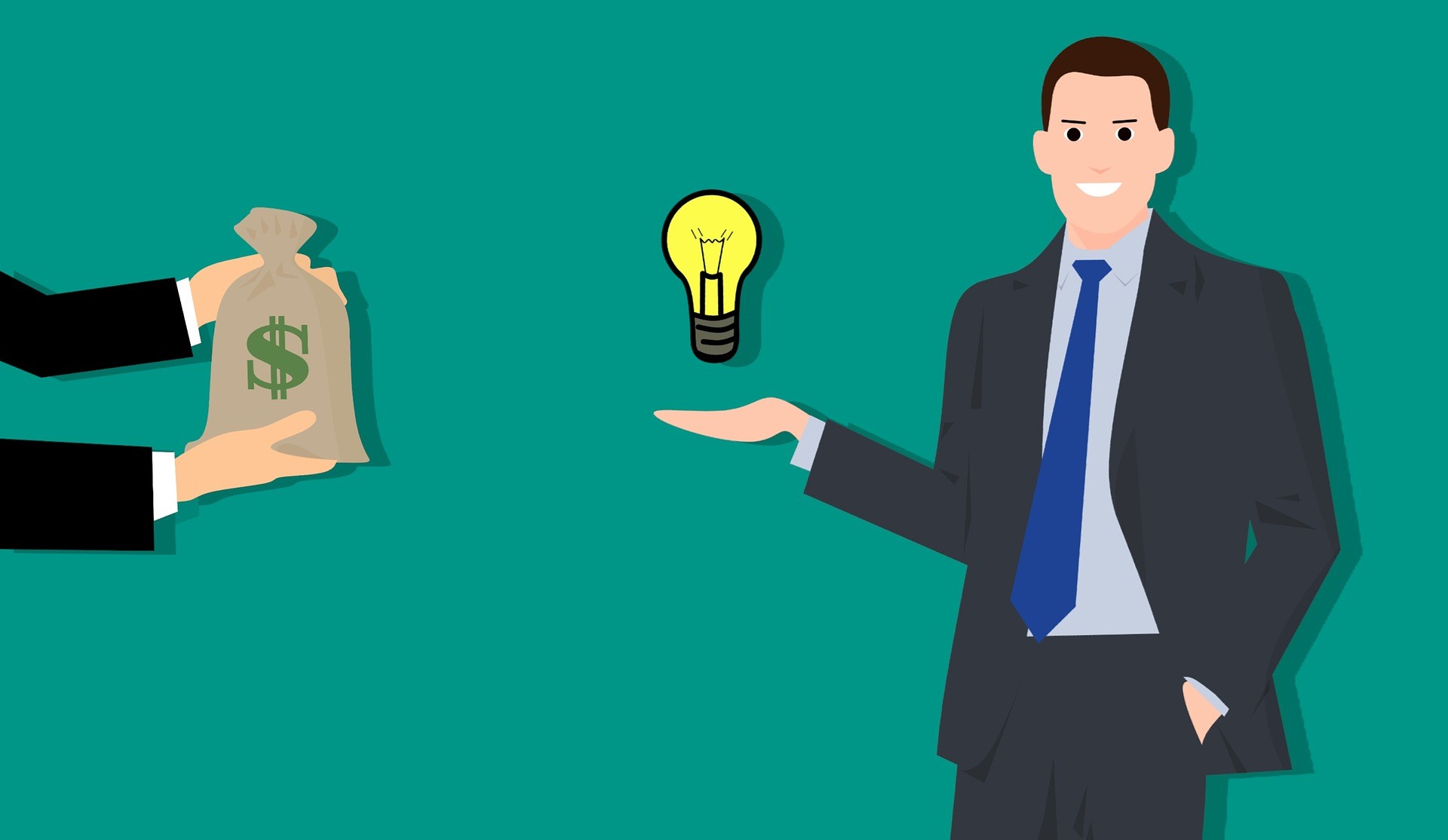 While knowing what your competitors are doing is one of the things every small business needs, you should habitually also challenge yourself as an entrepreneur. You can give tried and tested ideas a chance but don't be afraid to explore new ways of doing things too. In business, big bold ideas win over the long haul. Just look at Starbucks and how it transformed and redefined the coffee industry.
Of course, this tip on how to run a successful service business is easier said than done. However, with enough practice and inspiration, you can be an entrepreneur who is constantly challenging the status quo and showing the way forward. If you need some ideas on how to develop an out-of-the-box mentality, check out this article from Inc.
Chat with Humans: Easy Customer Support With the Human Touch
You can't grow your service business without devoting some of your resources to customer support. Unfortunately, it can be a challenge for small and beginning businesses that have limited manpower and budgets to create a service-driven organization.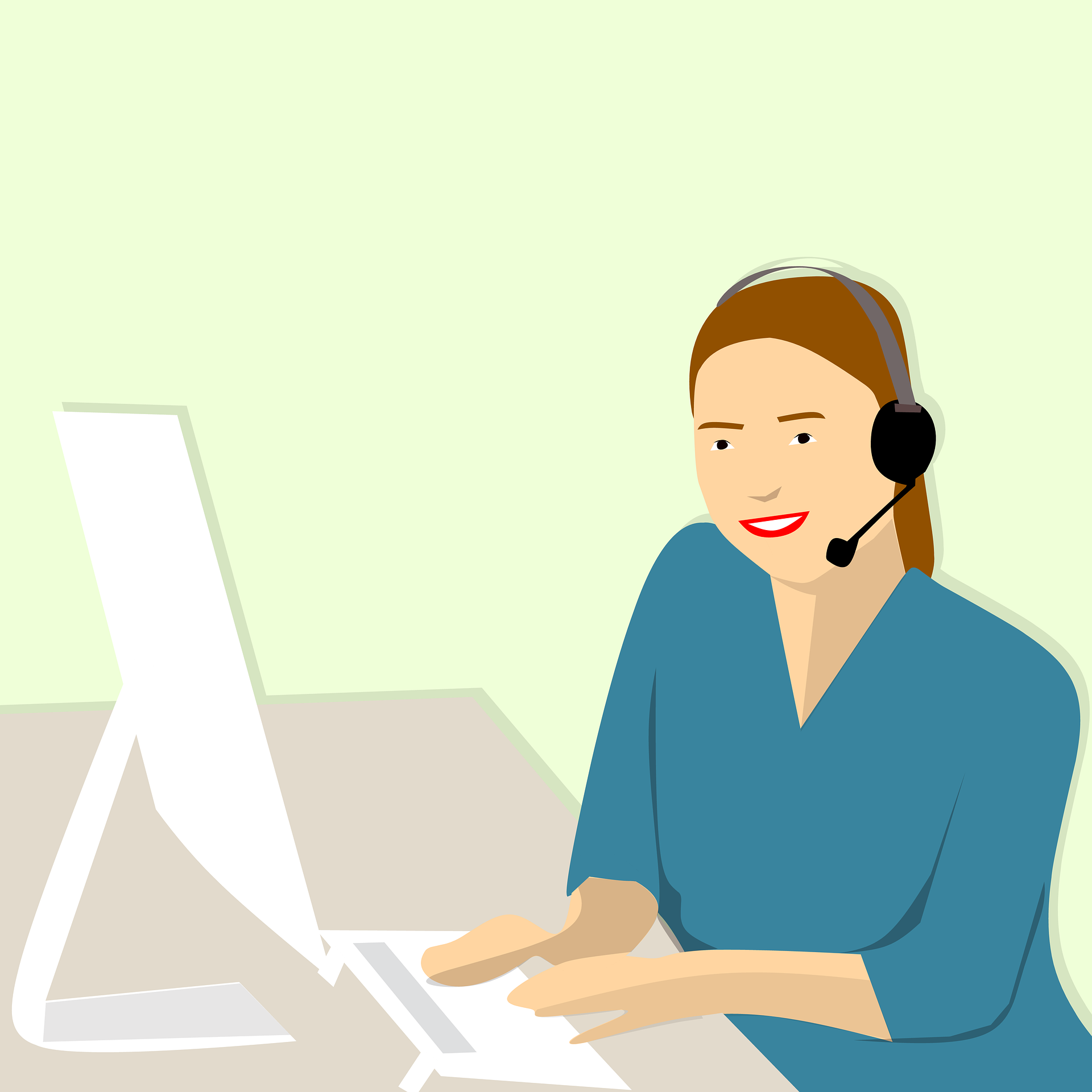 For small business support services that are personal, effective, and responsive, Chat with Humans is committed to providing product/service management that enriches the small business customer experience.
At Chat with Humans, we provide managed live chat services and on-demand customer support that are perfect for startup customer service. Our online business support services ensure that you won't need to hire, manage, and train your own managed live chat support agents.
Our live chat personnel learn the nitty-gritty of business, respond in real-time, and display excellent communication and relationship-building skills. We can also help you get leads for your business. With managed live chat pricing that is pay-as-you -go, you only get billed for valid leads.
To learn more about Chat with Humans, visit our website or send us a message.