Boost Your Business With These 5 Digital Marketing Trends
Today's marketing landscape is vastly different from how it was just a few decades ago. Digital marketing, or selling a product or idea via digital channels like social media, email, website, mobile apps, or games, is where the action (and reaction) is!
Though there are still remnants of old-school marketing tools like billboards and direct mail, the digital front dominates the scene.
If you're a business owner or marketer, adapting to this new landscape is good. But you know what's better?
Anticipating and being updated with the latest b2c digital marketing trends that you can tap to level up your engagements and conversions. Knowing these trends and acting accordingly can take you up a notch, effectively putting you ahead of your competition.
With the dynamic and dizzying pace of digital evolution, surviving and thriving in business requires embracing and responding to these rapid changes.
If you don't, you run the risk of being left behind while your competitors might already be gearing up for their next-level campaign game.
So, where do you begin? Let's take a look!
Data and Digital Marketing
What makes digital marketing powerful?
There is a science, a methodical process to digital marketing. It does not operate in a shot-in-the-dark way.
Gone are the days of spending on advertising space in a newspaper, armed with the hope of reaching your target audience and guessing how many conversions it actually delivered.
With digital marketing tools like Google Ads, you get to target specific audiences, and with Google Analytics, you can measure marketing results. The best part? Digital marketing can help you reach your target audience in every corner of the world in seconds.
And what could be better than data-driven marketing that does not leave you in the dark but gives you a good rally point for your endgame?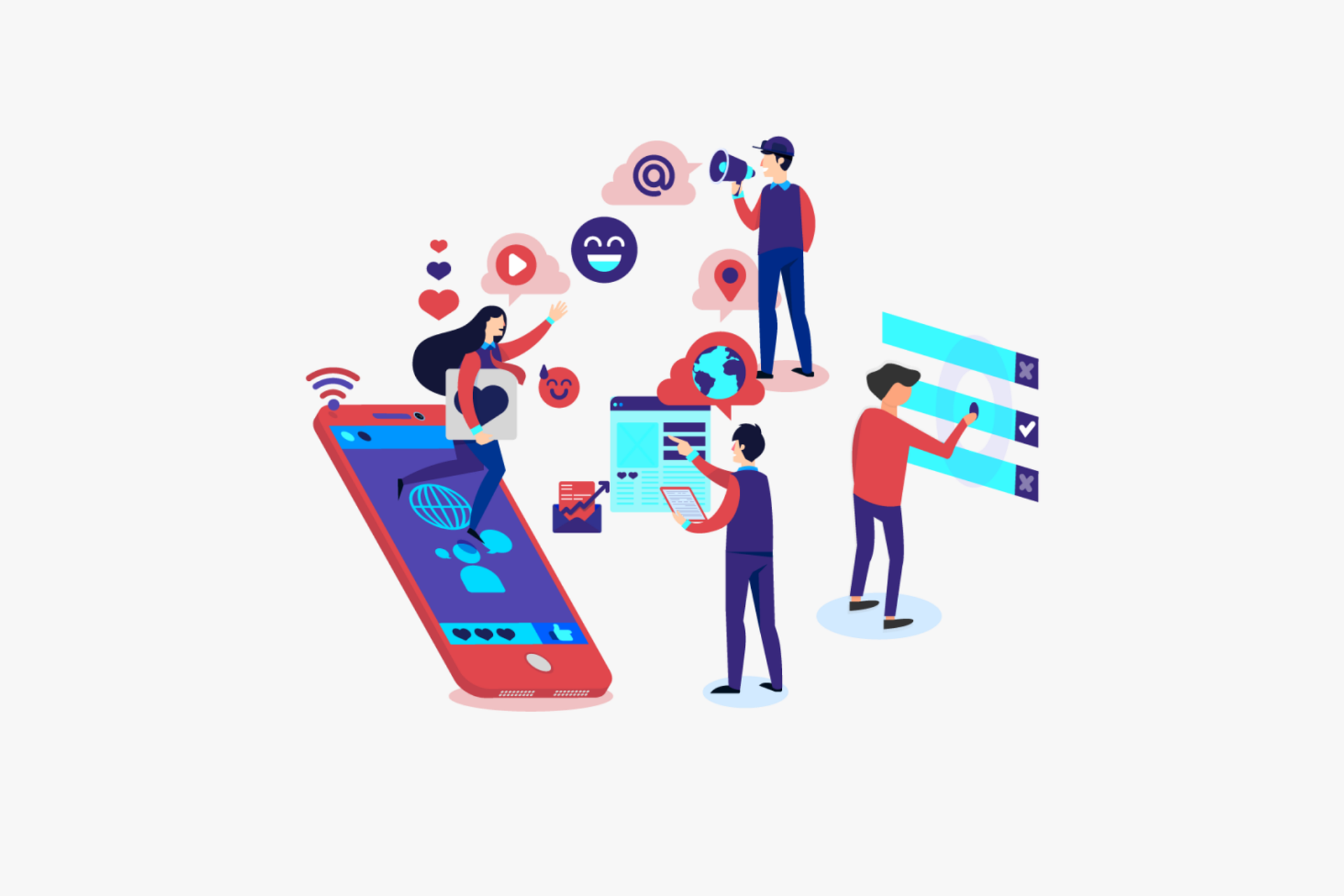 How Internet Has Changed Marketing
The internet gave rise to search engines, social media, online shopping, smartphones, and practically global information right at your fingertips.
The byproduct? A completely different breed of consumers.
Compared to the pre-internet era, access to digital technology has shaped consumer behaviors across generational segments—generation z, millennials, generation x, and even baby boomers.
These audiences, especially the younger group, are widely immersed in the internet world. Their language is digital technology, and if you don't speak it fluently, chances are your message will get lost in translation. And if you overlook emerging shifts in the market like new business technologies and B2C digital marketing trends, you will fail to reach them and convert them into customers.
Rise in Digital Marketing
With the advancement of internet and digital marketing, the market's preferences and interests are continuously shifting. They now crave for a deeper connection with brands and businesses and a more personalized and immersive experience across various digital channels.
Companies can leverage this shift by enhancing the way they connect with and serve their markets. The trends and statistics are steering business's marketing efforts to impact this new breed of consumers.
Behaviors That Impact Businesses
The online marketing landscape is constantly evolving, and it continues to draw vast audiences across segments. There are 4.9 billion active internet users worldwide as of January 2022, of which 92% use their mobile devices to go online.
Knowing the latest B2C digital marketing trends and using the right digital tools to promote your brand puts you one step ahead because the digital world is your key to being seen and heard and charting your success journey as a business.
This number of users is expected to rise, which means that the future of internet marketing is vibrant. Curious which top marketing tools will dominate the digital marketing space in the years to come?
Let's take a look!
Top 5 B2C Digital Marketing Trends To Be Aware of
1.     Focus On Strengthening Human Connections
Cold, impersonal marketing is archaic, while a more intimate way to engage your market is in vogue. Having dedicated staff to respond to inquiries via live human chat support beyond generic, mechanical responses is a good way to do this.
Why? Because people like it when someone on the other end of the line is actually listening.
Customers are constantly bombarded with distant-sounding information as they scroll pages on the internet. They long to experience interactions on a human level.
Thus, the key to gaining their loyalty is to provide a service that is personalized and customized to their specific needs.
Connecting with your audience in a more meaningful way is the new norm, and humanizing technology is where the trend is heading. Excellent customer service is all about forging valuable human connections with your customers.
2.     Incorporate Enhanced Artificial Intelligence
Having a human staff manning customer response channels 24/7 may not be possible for every business. The next best thing? Chatbots with personalities!
These advanced AI programs pull from various data sources and put them into context to perceive and respond as humans do.
The latest trend is that people are now more open to experiencing virtual assistance combined with virtual reality or VR assistance. This hybrid service is delivered remotely by humans and enhanced by an immersive artificial environment. An example is a virtual makeup artist. This feature allows a customer to try makeup products on without actually stepping into the physical store.
The AI scans the customer's face via video or photo and picks the right primer, eyeliner, lip tint, or eye makeup based on the customer's facial features and skin tone. This virtual tool helps the customer choose the product that looks right on her face and makes the whole shopping experience engaging and personalized.
3.     Utilize Video Marketing
Instead of purely text-based content, having videos or podcasts can draw and sustain audience attention more effectively to your site or social media page.
Whether it's a commercial clip, a tutorial video, or a product video, video content marketing engages your audience more dynamically. It can also make your content rank higher in searches.
But its benefits don't stop there.
The trend takes it further to the power of live video content. Instagram Live and Facebook engage viewers longer than recorded videos or videos on demand (VOD).
Facebook live videos generate six times more interactions than VODs, helping them rank higher in newsfeeds.
You can leverage this tool for product launches or promotional events to bring your business closer to your audience in real-time. You may also go the YouTube route by placing short video commercials on the platform that can help you reach a wide audience of over 67 million video viewers worldwide.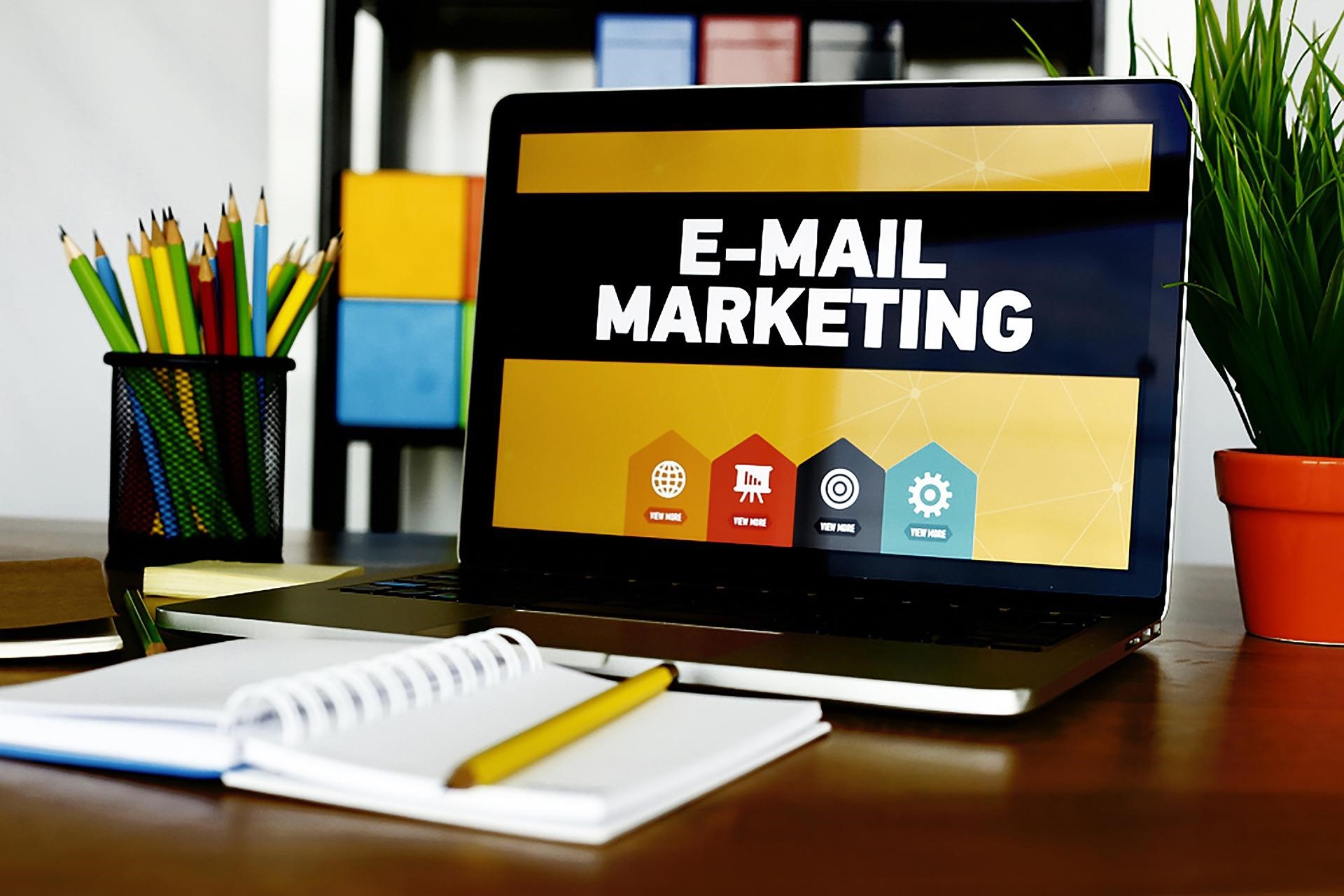 4.     Leverage Email Marketing
Business to consumer email marketing will continue to be a driving force in the direct sales front, especially for older markets.
How? Simple.
Automation tools can easily and effortlessly personalize email newsletters and ads.
Email service providers gather email data through opt-in pages, design automation triggers and content, and send customized emails to hyper-targeted audiences.
Since email marketing has become more sophisticated in the last decade, it deserves a spot on the top B2C digital marketing trends list.
5.     Employ Digital Voice Assistant
Utilizing an advanced software program that simulates conversations through voice inputs and GPS can help boost your brand.
Is it any wonder why smartphones and tablets have digital assistants like Siri, Facebook M, Alexa, and Cortana?
Voice-based assistants perform tasks like sending messages, setting appointments, finding restaurants, and tracking orders. They can also perform online searches.
Digital voice assistants can follow voice commands and fulfill customer service tasks for your business. They can help customers find and purchase products online, buy airline tickets, book hotels, make restaurant reservations, and other consumer activities.
These digital voice assistants can also be set to suit users' preferences, like customizing the services or adjusting the Google assistant voice speed.
How To Keep Up With Marketing Trends
How do you stay updated with new digital marketing trends when you are too busy running your business?
Make time, or at least assign a person who can do the research work for you. These B2C digital marketing trends are vehicles that can bring your business into the future and should not be overlooked lest you miss your way.
You can stay on top of the latest in the digital marketing space and recalibrate your tools to keep pace by being attuned to relevant information and happenings.
Here's how.
Subscribe to digital marketing sites and newsletters
Get active on social media platforms and follow marketing experts
Use Google alert or SEO tools like Moz to check out the most searched trends and topic keywords out there
Expand your network and join groups within and outside your industry
Check out what your competitors are into when it comes to their marketing efforts and find trends and trails
Up Your Game in the Global Marketplace
The globalization of economies forges on, and one of the ways your business can prepare for its opportunities and challenges is by knowing the emerging trends in global marketing.
The old ways you've been digitally marketing your business may be good, but things can shift very fast, and you have to be agile enough to adjust your ways to optimize your efforts' results.
To respond to these B2C digital marketing trends, you might need to make changes like using Omni channels for your ads or refining your content marketing to hit your target audience spot-on.
You have the potential to tap overseas market opportunities with the flourishing eCommerce industry. But you need to equip your business to thrive in that competitive environment by knowing and tapping new trends in international marketing.
You can start by redesigning your marketing efforts based on advertising trends 2020 onwards.
Identify which B2C digital marketing trends align with your brand objectives, marketing budget, and capacities.
Then create your digital transformation program and update your marketing toolkit. Your place in the future marketing landscape depends on what you do with what you know today!